Global HR managers must take care to follow correct Fair Work Act procedures when terminating workers based overseas, experts say.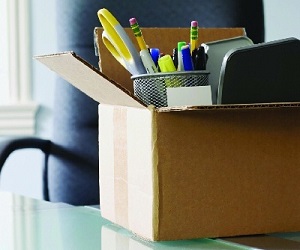 As Australian companies expand their global footprint, HR managers need to be mindful that employers working overseas may still be covered by Australian legislation.
So when it comes to sacking a worker who is stationed overseas, HR needs to ensure correct procedures are followed in order to avoid a case of wrongful termination, says Lucienne Gleeson, an Associate with
PCC Lawyers
.
"When an employee is dismissed whilst they are working overseas it may depend upon the entity that employs them, and the terms of the employment contract, as to whether they may be entitled to seek relief for any wrongful termination or conduct under Australian law," Gleeson told HC Online.
"If they are engaged by an Australian registered business entity (even if that business has an overseas parent) or a federal, state or local government authority then they will be covered by either the Fair Work Act 2009 (Cth) or the relevant state industrial relations legislation," she says.
More broadly, Gleeson says if an employee has negotiated their written employment contract to specifically state that it is covered by laws in a particular Australian state and perhaps also references the relevant Australian legislation, then they will likely have recourse for claims such as breach of contract, discrimination and unfair dismissal in the jurisdictions in Australia.
HR managers should also be aware that employees may be entitled to claim long service leave, even in situations where an employee has worked for an overseas entity outside of Australia for part of their employment.
However Gleeson says one situation where a person sent overseas to work may not be entitled to any relief under Australian law is where they sign a contract local to the country they have been sent to.
"A local contract would potentially reference local laws and that the local jurisdiction applies," Gleeson says.
Another circumstance where the employee may not necessarily be entitled to relief under Australian industrial laws includes where the employee is no longer covered by their old written contract or has not signed a new written Australian contract before leaving for the assignment.
"A new oral contact may be formed based in an overseas jurisdiction where there is a significant change in terms and conditions of employment, such as pay, relocation terms, and/ or a new role, or where the formation of the contract occurs overseas," Gleeson says.