In a recent ruling, the Fair Work Commission decided in favour of one employer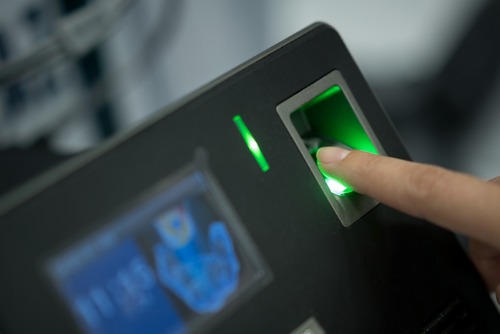 Fingerprint scanning has become the most popular form of workplace security protocol to use biometric data.
A recent survey by IT professional community Spiceworks showed almost three in five organisations (57%) today use fingerprint scanning to verify an employee's identity or monitor workplace activity.
Biometrics is a data collection and processing system that authenticates an action or identity based on a person's unique traits (fingerprints, iris, ear lobes) or habits (typing speed, handwriting, tone of voice).
But considering how personal and sensitive most biometric data can be, can employees opt out of the system in the name of privacy?
According to a recent ruling by the Fair Work Commission, employers can legally dismiss staff who refuse to submit to security regulations, such as fingerprint scanning, after giving workers notice of the security policy.
The caveat in using biometric screening, however, is that the management must inform employees of the kind of data to be collected and the kind of data collection and storage practices to be deployed.
In the case of Jeremy Lee who filed an unfair dismissal complaint against his former employer Superior Wood, Lee raised concerns about his fingerprint scans being collected and stored in a third-party site. This, he believed, opened the possibility for employee data to be accessed by unknown groups.
Superior Wood, however, maintained biometric scanning was integral to the company's site attendance policy. When the management fired Lee for continuing to opt out of fingerprint scanning after considerable warning, the former employee lodged the unfair dismissal case.
The Fair Work Commission recognised that "there may have been a breach of the Privacy Act relevant to the notice given to employees," but that Superior Wood's "failure to provide a privacy collection notice to its employees prior to obtaining their personal and sensitive information" did not render the company's site attendance policy unlawful.
But Lee isn't convinced. "My biometric data is inherently mine and inseparable from me," he told The Guardian. "My employer can't demand it or sack me for refusing to give it."
The former employee is now considering making an appeal. "It's not about this particular employer. Ownership to me means that I can refuse consent without being sacked."