If you can successfully show that your actions have been reasonable then then the FWC will not make an anti-bullying order – so what is 'reasonable' in the eyes of the FWC?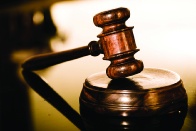 It would be hard not to be aware of the new reforms to the Fair Work Act 2009 (Cth) (the FW Act) which provide a new avenue to pursue workplace bullying claims quickly and cheaply through the Fair Work Commission (the FWC). Given the ease with which these claims can be made, your organisation needs to be aware of ways in which it can minimise liability and successfully defend such applications.

Workplace bullying is defined under section 789FB of the FW Act as arising where an individual or group of individuals repeatedly behaves unreasonably towards a worker or a group of workers at work and the behaviour creates a risk to health and safety. However, it is not bullying if the action is deemed to be reasonable management action conducted in a reasonable manner (and thus the FWC will not make an anti-bullying order).

Invoking this defence is most likely to occur where allegations are made against a worker's direct supervisor and/or within the context of performance management but they may also arise in circumstances where a worker is accused of misconduct.
Whilst there have not yet been any conclusive decisions on what constitutes "reasonable management action", guidance from the Anti-Bullying Benchbook released by the FWC provides that it has three parts and takes direction from workers' compensation legislation which has similar exemptions from psychological claims:
the behaviour must be management action:
construed broadly to include everyday actions to effectively direct and control the way work is carried out such as performance management or modifying a worker's duties.
day to day conversations between a worker and supervisors/managements will not necessarily be management action
it must be reasonable for the management action to be taken:
this will be examined objectively considering the unique factual situation concerning the reason for the action and the carrying out of the action itself as well as the outcomes of the action. It will not be relevant if it could be carried out in a 'more reasonable' manner
the management action must be carried out in a manner that is reasonable:
again, this will depend on the unique facts and circumstances and in particular the impact of the action on the worker, circumstances of the individual, nature of any investigations into the conduct, if any further action should have been taken, and if policies and procedures were followed
it is unlikely that public criticism of performance, criticism which cannot be substantiated or criticism which is meted out in violent, objectionable, offensive or expletive language will be management action carried out in a reasonable manner
if the worker is left feeling victimised or humiliated then there is a higher risk of a finding that the management action was not carried out in a manner that was reasonable but a worker's perception of the action will not be determinative

The Anti-Bullying Benchbook recognises that not all actions will be perfect or ideal and those that are less than this will not necessarily be unreasonable, nor will "unreasonable" steps fatally taint a reasonable course of action.

Remember that even if the action is not reasonable management action that will not be grounds for an order, the applicant worker will still need to prove the action falls within the statutory definition of bullying, referred to above.

Tips for avoiding a claim of workplace bullying on the grounds of reasonable management action undertaken in a reasonable manner
provide instruction, information, coaching and training to any employees with managerial responsibilities on matters which include how to:

give constructive feedback to employees
conduct performance reviews
embark on and successfully complete a performance management process
deal with misconduct issues (which are different to issues regarding performance)

educate all workers about the organisation's expectations around conduct and performance and any performance review process (illuminating the right of the organisation to take such action against misconduct and underperformance and differentiating it from bullying)
consider drafting guidelines for your managers to reflect the organisation's expectations regarding conduct (and investigations into and treatment of misconduct), performance management and performance reviews
ensure any management action taken is justified considering the relevant circumstances, for example that:

the measures of performance are consistent with the worker's contract, duties, position description
there is clear evidence of underperformance which can be discussed with the worker and their response obtained
the rectification of the underperformance can be achieved by the performance of identifiable tasks or working in a particular manner within a realistic timeframe
regarding misconduct, allegations are put to the worker with an opportunity to respond and appropriate investigative procedures embarked upon

ensure appropriate documentation is maintained in relation to performance management or investigations into misconduct
be accessible to your managers if they need support or assistance depending on their level of experience and the issues involved
if the worker involved in performance management makes a bullying complaint:

suspend any performance management process
arrange for the bullying complaint to be fully investigated in accordance with the organisation's policies and procedures by a person other than the person conducting the performance management process
resume the performance management process if appropriate to do so having regard to the findings of the investigation

By Kathryn Dent, Director, and Dimi Baramili, Associate, People + Culture Strategies.
Kathryn will give a presentation on the impact of the FWC's new powers and recent court decisions at the HR Summit in Perth, 21-22 May. Delegates will then hear from Margaret McLeod, HR manager at The Perth Mint, who will look at the aftermath of a bullying investigation. For more details about the summit, click here.