An MP has drawn up a bill that proposes a change in the way franchisors operate as employers.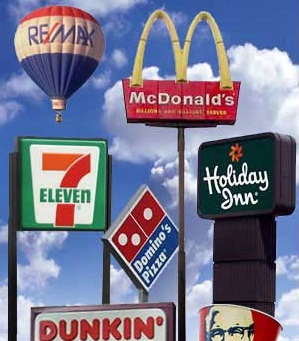 Greens MP and industrial relations spokesman Adam Bandt has created a bill that has the potential to change Australia's $170 billion franchise industry.
Fairfax Media
reported
that the private member's bill aims to amend the Fair Work Act so that parent companies – or franchisors – have a greater liability for the actions of their franchisees, specifically in relation to the underpayment of wages.
If passed, the bill would introduce a system in which underpaid employees of a franchise could make a claim against the head office.
Currently, workers who fall into this category must chase the franchisee for any unpaid wages, which often results in employees being threatened with dismissal.
The current system has also faced criticism for allowing franchisees to exploit workers from overseas.
Bandt reportedly suggested that by allowing employees to claim underpayments directly from head office, there would be a shift in the workplace culture of the franchise.
"Instead of leaving it to vulnerable workers to uphold the law through expensive legal action, head offices would take more responsibility for what goes on in the stores that carry their name," he said.
Bandt's proposal was motivated by the recent
7-Eleven
wage fraud scandal, exposed by a joint investigation by Fairfax Media and Four Corners.
The investigation found that thousands of the franchise's employees had been victims of a "half pay scam", where they worked double the hours on their payslips for half the pay.
It also revealed that 69% of the 225 stores had payroll compliance issues.
7-Eleven's head office has since pledged to establish a company-funded panel to review employee complaints, which will be headed by former ACCC chairman Allan Fels.
Bandt is reportedly due to give notice of the bill tomorrow, before introducing it to Parliament in October.
In order to become legislation, the bill requires support from the Opposition and crossbenchers.
Fair Work Australia is currently a year into its investigation into the company, and is inspecting whether head office was complicit in the misconduct.
HC
recently spoke to Veronica Siow, partner at Allens, about the potential consequences for 7-Eleven's head office.
"Under Fair Work legislation, employers have to comply with National Employment Standards (NES) and the relevant Modern Awards," she said. "A breach of the NES or awards is a civil breach, and can attract a penalty of up to $54,000 per Course of Conduct."
"There is also provision in Fair Work legislation that imposes a penalty on a person – which can be an individual or a corporation – who is complicit in, aides, abets, or in any way is knowingly concerned with or party to that particular breach."
This could lead to a costly legal battle for 7-Eleven, should they be found to have been involved in their franchisees' misconduct.
"The employers, as I understand, are the franchisees," Siow said. "Each franchisee is the employing entity of their staff; they will clearly be on the hook for any breaches and can be sued for separate breaches.
"There is also the chance that the head franchisee – the corporate Australian entity – may also be found to have breached legislation.
"It's also possible, depending on the extent to which they were involved or aware of what was going on – that the directors or senior executives of any company (including head office) could be on the hook."
According to Siow, there is a $10,800 maximum penalty for individual breaches of the NES or awards system.
"It doesn't seem much of a sting, but the company will also have to make restitution to employees which would be substantial if the breaches are as big as reported," she explained.
The maximum penalty for individuals is also applied as per their course of conduct. So, if the head office is found to be complicit in all of its franchisees' offences, there is the potential for a penalty to be imposed on the parent company for each individual franchisee who is found guilty of breaching the law.
"There are around 660 stores," Siow said. "If all of them are held by different franchisees, and thus employers, and each of those has contravened the NES and awards, the potential outcome for head office is the maximum penalty multiplied by 660 if it is found to have been complicit in every breach."
"While franchisees are on the hook for one course of conduct, if head office was involved or aware of what was going on and did nothing, there's the potential multiplier."
You might also like:
7-Eleven could face visa fraud inquiry
United Petroleum latest company accused of mass underpayments
What are the legal implications for 7-Eleven corporate?