The latest in HR technology monitors electronic communication in real time. Is tracking emails the way forward for data analytics?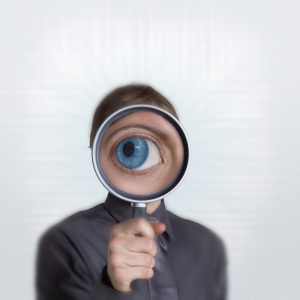 Monitoring the way in which employees in an organisation communicate could provide the next level of data analysis.
The company
Revelian
has come up with a tool called the
Revelian
Communications Analysis Platform, which sits in a company's server and tracks email communication with pre-set metrics.
The platform will look at communication patterns rather than the specific content of emails to look at collaboration and the flow of discussion.
It sounds a bit Big Brother, but chief analytics officer Peter O'Hanlon told HC it would operate with employees' consent.
"From the privacy point of view, it's consent-driven. Staff will know what's going on. They will provide the consent for analysis. Because it's content-free, the type of information we're looking at is much more aggregate. Fears about looking into individual correspondence – while a company might have the right to do that – it's not something that the tools we've got do. It's really at that pattern level."
He said the platform used Big Data technology to analyse human interactions in the workplace.
"Many interactions now are recorded digitally. We can tap into all of that and leverage that data asset which is sitting there, largely untapped at the moment, to provide insight into the workforce and provide tangible recommendations about how better to manage individuals and teams."
He said that by using algorithms, the platform could analyse metrics like staff engagement on an individual level and at a team level and it could show an individual's influence across the organisation.
"We can see whether people are being proactive, how responsive they are, whether their communication style is very hierarchical or more egalitarian. That in turn allows you to identify the future leaders, the people who are thinking of leaving and provide that kind of insight to better manage the workforce."
Prior to its launch, the system has already analysed more than two million human interactions, O'Hanlon said.
"Out of that, we've come up with more than 5,000 very specific management recommendations – 3,000 of which operate at an individual level and 2,000 of which operate at team level."
Would your employees be comfortable with having such a system in place?