Employees think it's important they solve tech issues without help from an IT professional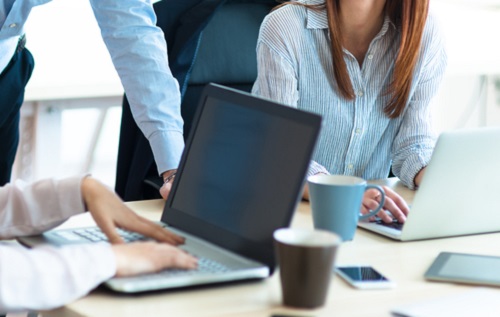 Six in 10 employees find themselves solving their companies' IT problems on top of their regular responsibilities, recent research finds.
YouGov, as commissioned by
Microsoft
Australia, surveyed 1,000 employees working in businesses with 1-249 employees.
These "involuntary IT managers" spend four hours a week on average, managing IT issues for their organisation.
Nine in ten respondents said it was important to do so without relying on an IT professional.
The trend is due to shifting expectations in today's modern workforce; they now know how to self-diagnose and fix problems quickly, said Ian Heard, Microsoft General Manager for Digital Workplace and Collaboration.
"Because of the growth in digital applications, we're seeing a shift away from traditional IT management to a more self-sufficient era for employees," he said.
"Software providers needing to meet this demand from business."
In fact a quarter of those surveyed believe formal tech support is redundant.
"This is a percentage we expect to grow exponentially in the coming years," he said, pointing out that self-sufficiency in IT comes in the advent of smarter and more cost-effective collaboration and productivity tools.
But such employees do not always relish their involuntary tech role. Some 63 per cent feeling that being the 'go-to' on tech issues can be irritating, and 71 per cent saying they are 'always on the lookout' for tools to make IT management easier.
Of those doing this, many are still looking to external sources for the answers – with almost 50 per cent of those surveyed searching the internet for technology help, and 36 per cent admitting to asking a colleague.
Interestingly, a quarter of self-proclaimed 'Involuntary IT Managers' work at a company with a formal IT team. Despite this they prefer to ask colleagues for support rather than use formal assistance.
"It's perfectly reasonable and possible to run a small business today on self-managed business software, but for the right tools to be in place for this to succeed," Heard said.
Other findings of the survey include:
87% of respondents deem it important to enhance data security and privacy for company emails, networks and hardware;
76% suggesting it is important to implement security on mobile devices;
60% of Involuntary IT Managers often experiment with technology and apply them in their job function;
24% received help from a friend/ outside work support;
28% feel using old/ outdated technology limits productivity and workplace collaboration/ communication;
Lack of knowledge to make informed IT purchase decisions bothers 25% of Involuntary IT Managers;
75% feel access to business applications across multiple devices, from PCs to Macs to mobile devices is important; and
61% feel it is important to use integrated communications that include audio, video and web conferencing.
Related stories:
HR headaches: Talent shortage pushes IT wages even higher
These are the 5 highest-paying industries in Singapore this year