A new study reveals a link between micro-management and extended sick leave. HC investigates.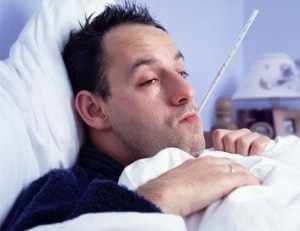 Is sick leave rampant in your organisation? Then you may need to take a look at the boss. A new study has revealed stressed and micro-managed employees are more likely to call in sick.
The study, which examined more than 7,000 middle-aged healthy people in Norway, found that those who work in stressful environments and are micromanaged by their bosses, are more likely to take extended sick leave – defined as more than 16 days off in a row. Additionally they are also more likely to experience chest pain, nausea and shortness of breath.
According to the research results, which were published in the journal
Plos One
, one in every 15 cases of extended sick leave could be avoided if employers took steps to make their workplaces less stressful.
The study's lead author, psychiatrist Dr Samuel Harvey from the University of New South Wales and the Black Dog Institute, told
The Daily Mail
that organisations need only make small changes to improve employee health and well-being.
"Anything that gives people a sense of control and may help with the work life balance, allowing people to be involved in scheduling shifts, for example, relatively simple things that employers can do that make a marked difference to the way people feel," he said.
Key HR takeaways:
Loosen the reins:
Introduce small measures which give employees some control over their work such as when they can take their breaks or even just empower them so they can speak up about great ideas. A fresh perspective or even taking suggestions from frontline employees can result in more efficient and effective processes. Toyota is an example: in an oft-quoted example, one worker on the shop floor said 'we receive all these car components which come in on pallets, and they're plastic shrink-wrapped. But if we packed them in another way we wouldn't need to shrink wrap them' – they saved about $150,000 a year and also made significant inroads towards their green environmental objectives simply by following the suggestion of one of their frontline workers.
Provide some downtime:
Setting a time for employees to down tools and interact with each other not only gives them an opportunity to de-stress it helps develop workplace relationships. This thought was behind Anthony Merlin, managing director of architectural firm i2C, when he took ownership of an old pub to convert into his firm's office. Included in the renovations were breakout areas where employees can have time out if needed and the installation of a beer tap.
"It creates a great team building dynamic for both clients and i2C's team members, as they hold meetings at 4pm and then enjoy a beer after work together," Merlin explained.
Educate management:
Provide team leaders with basic training in identifying the signs of stress. Law firm
Holding Redlich
is one example of an employer who has positioned employee wellbeing at the heart of its EVP. They promote health and wellbeing programs for all employees, with regular mental health, stress and burnout presentations made from representatives from organisations such as R U OK and beyondblue.