The skillsets desired by employers are changing rapidly – are our tertiary education institutions keeping up?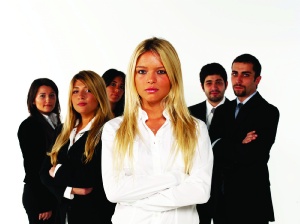 The skillsets desired by employers are changing rapidly – are our tertiary education institutions keeping up?
In particular, Australia has experienced a rapid decline in the number of STEM graduates over the past 10 years, said Rob Carroll, director human resources, Optus Business.
"The resulting skills gap will threaten our growth potential unless we take urgent action," he said.
Carroll added that universities have a key role to play here but employers must also do their part.
In 2016, Optus partnered with
Macquarie University
to establish the Cyber Security HUB as a centre of excellence for cyber education, skills and research and development.
"Together, we will train more than 1,000 people in cyber technologies over the next 10 years," he said.
"Industry-university partnerships such as this one could serve as a useful blueprint for addressing gaps in technology skills in Australia."
Alison Sibree, VP of HR, APAC & Japan, Oracle, added that digital transformation means we need new employee skillsets.
This includes a global mindset, agile thinking, and very strong interpersonal skills because employees have to deal with new ways of working.
"I think there are some universities that are becoming more geared to what industries want," she said.
"Traditionally, universities have churned out what they believed was needed, and that's why we sometimes had gluts or a dearth of certain disciplines at any one time.
"However, I was recently contacted by one of the universities in Melbourne to say they were doing an industry round table in Singapore in an effort to understand from various employers what type of capabilities, attitudes and disciplines we are looking for.
"So there's definitely a greater willingness from universities to work with industries."
Meanwhile, Rose Thomson, CHRO at Travelport, said she thinks there will always be a delay in what you learn at university and what is happening in business.
"To use my own education background as an example, I did psychology as my undergraduate degree," she said.
"It really wasn't until I hit the workforce as part of
IBM
's graduate program that I got clarity on where I wanted to go in my career. I went back to Macquarie to the Graduate School of Business and did a Masters degree majoring in HR and marketing.
"When I undertook subsequent HR jobs, I learnt the most from roles I felt I was completely out of my depth in. That's when you learn the most.
"So yes, organisations can help bridge that skills gap, but sometimes doing is more effective than studying."
Related stories: