The new corporate wardrobe policy has been launched in a bid to better support diverse gender identities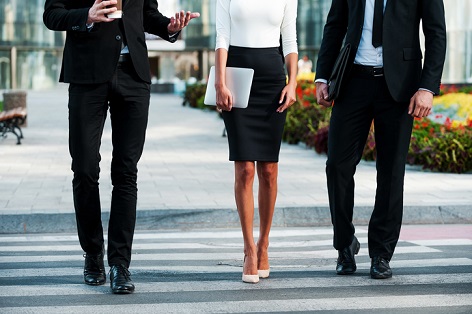 One of New Zealand's biggest banks has updated its corporate dress code in an effort to provide a more inclusive and welcoming workplace to its employees.
ANZ announced yesterday that it had abandoned its gender-specific uniform with staff now able to choose whichever clothes they feel best fit their identity.
Alex Whisman, an institutional and commercial bank lending consultant with the bank, is among the employees who have praised the new policy.
"It seems like such a little thing, but a wardrobe can be a big deal to someone transitioning," said Whisman, who transitioned from female to male in 2005.
Whisman recalled seeing a 2004 email about the bank's uniform policy which stated that women should wear a blouse, slacks, dress or skirt while men should wear slacks, a button down shirt, tie and suit jacket.
"At that point I didn't identify as transgender, but it panicked me," he said. "I realised I didn't want to choose a female uniform because that's not who I am."
ANZ said it made the change following feedback from its staff Pride network of LGBTQI+ employees as well as the Australian Workplace Equality Index of initiatives to promote diversity inclusion.
"Building a culture of diversity, inclusion and respect is important to our staff and customers," said Felicity Evans, ANZ's GM of talent and culture. "We want our staff to be true to themselves at work, so this is a step we hope helps them feel comfortable."
Whisman praised the bank for going beyond "paying lip service to a community" and said it was genuinely trying to get diversity and inclusion right.
"This wardrobe policy change normalises gender diversity and supports people," he said. "It says to me and others at the bank 'your experience is as valid as my experience', which is important."