Choosing projects that are guaranteed to fail may sound like a strange business strategy, but it's all about thinking outside the box, according to Luxottica Asia-Pacific CEO Chris Beer.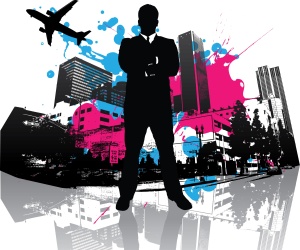 It's all very well for a business to know what it can do, but how do you help it to think beyond that to what it could achieve in the future?
Failure is the key, according to Luxottica Asia-Pacific CEO Chris Beer.
Beer, who was named CEO of the Year at the 2013 Australian HR Awards, told HC that Luxottica was running a project where three high-achievers were chosen to come up with ideas that had a 90% chance of failure so that the business could learn from the process.
"The most important thing is to learn how to adjust and adapt. If all the projects work, there's no real benefit and learning in the outcome," he said.
"It's a very different concept for me to keep pushing them because I like to succeed too. What it does is help the organisation think beyond what it can do and what we're creating is a strong statement about, 'We don't mind if you fail, what we do care about is that you try and see what you can learn'."
He said that he was "humbled and honoured" to win CEO of the Year and that it was a reflection of his team, rather than him personally.
"I was more proud for the team, that there was acknowledgement from the team perspective that we've been doing good things in HR.
"I have strong views around culture driving performance and we have a really close alignment with the HR team, we've got a big ambition to be an employer of choice and we really work together with the team to move towards that in big steps."
Beer said the company was working on initiatives based around feedback, performance standards, accountability and "inspiring people to be the best they can be".
"We do lots of 360 degree feedback and are very open and transparent about what our strengths and weaknesses are and we share those. We ask people to help us on the journey of the improvements we want to make. I share mine with the whole organisation."
When it comes to the qualities CEOs need, Beer said being a "fantastic listener" was important.
"You have to be curious, you have to have a learning mindset and I think you have to be humble."
Do you know a superstar CEO? Nominate them in for the HR Champion (CEO) award at this year's Australian HR Awards. Nominations are free and close on June 12. Click here for more information