HRD chats to Joseph Chou, founder and CEO of Ironfish, a leading property investment services company and proud event partner of the Australian HR Awards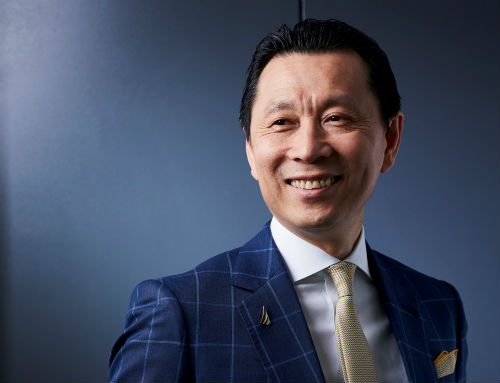 HRD chats to Joseph Chou, founder and CEO of Ironfish, a leading property investment services company and proud event partner of the Australian HR Awards

HRD: How did you come to hear about the HR Awards in the first place?
Joseph Chou: We actually sponsored the National HR Summit at Luna Park in Sydney back in March this year. I also presented a workshop on corporate culture and its impact on employees' performance to about 100 HR professionals at that time. Since then we've had interested companies inviting us to speak to their staff about the importance of investing in their financial future, and how being financially fulfilled can also positively impact on other areas of people's lives, such as work. Here at Ironfish, we are very proud to have built a culture with very low employee turnover, including literally zero turnover of senior management over the last 11 years, and we understand the positive impact that great HR work can have – so when this opportunity presented itself to us we embraced it because it resonates with us.

HRD: Why is Ironfish supporting the HR Awards and what do you hope to get out of the partnership?
JC: At Ironfish, people are our number one priority, and we're proud to support the Australian HR Awards, which recognises and rewards the best of the best in the industry.

We've always considered Ironfish to be a 'people company'. Even though we work in the property investment space and other related areas, our number one focus is people. We believe that the reason why so many Australian families invest with Ironfish is because our corporate culture is very strong. It's people-focused and customer-centric, and gives talented people unlimited room to grow. So we feel that recognising the top performers, the best of the best in the industry, resonates with our beliefs. We also feel that we can help other companies as well, in one form or another, to develop or enhance their culture. We can help employees by enhancing their financial wellbeing; we can provide the knowledge, platform and services to help employees strengthen their own financial situation by starting to invest in property over the long term. And by doing that, by helping them build a stronger financial base, they can actually improve their focus at work and gain a higher level of job satisfaction.

A recent survey showed that financial wellbeing topped the list of factors employees wished their employers cared more about, and so from my point of view, internally, we're offering employee benefits to our people when it comes to financial matters. We also have an employee benefits program for other companies to roll out, to provide the tools their people need to take ownership over their financial future and to help them become more engaged employees, thriving within a workplace culture that inspires them to believe the sky's the limit.

HRD: The Australian HR Awards recognise exceptional work at an individual, team and organisational level. Why is recognition for a job well done so critical?
JC: When people achieve outstanding results, they definitely need recognition. Making people feel good about themselves and recognising their hard work is vital for people's personal progress. Unfortunately, too many companies forget to recognise their people; they take them for granted. At Ironfish, we have a culture of constantly recognising our excellent performers, so that's another reason why the HR Awards resonates with us.

HRD: What do you believe an exceptional HR team can bring to a company?
JC: A great HR department is not just about hiring or firing people, it's also about representing the company's culture and values, and bringing the right kind of people on board who can then carry those same values forward. I look at HR as being the ambassadors of an organisation's brand; they're the ones who can attract the right kind of people to an organisation and create a workplace environment where the company's vision and values can shine.