Looking to become a 'Best Employer' in 2017? A reward & recognition framework, which places engagement at its core, may be a step in the right direction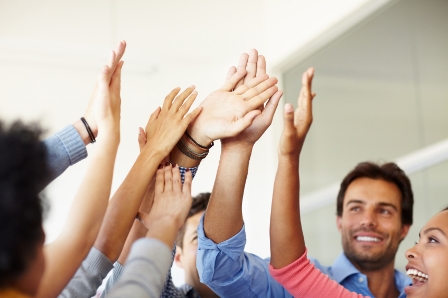 Looking to become a 'Best Employer' in 2017? A reward & recognition framework, which places engagement at its core, may be a step in the right direction
At the start of a new year, everything within HR's broad mandate will be reviewed and assessed for efficiency and results – and the company reward & recognition strategy is no different.
Taking stock requires being aware of emerging trends. Debra Corey, global reward director at
Reward Gateway
and author of
Effective HR Communications
, tells HRD there are two key emerging themes.
Spreading the love far and wide
Trend number one is diversification. For the first time there are fi ve generations operating side by side in the workplace. What does that mean for R&R offerings? How can employers support a more age-diverse workforce? Corey suggests employers are reacting and preparing for this by adding both choice and flexibility to their R&R offerings. They do this in a few ways:
Multiple plans – "Companies are finding that just one R&R plan is not enough; they need multiple plans to reach their entire diverse workforce," says Corey. "Think of it like a balanced meal, with different types of food (plans) making up a healthy meal. Add some e-cards, some instant awards, perhaps an employee of the month – whatever it takes to create the right balanced 'meal' at your company."
Multiple awards – Companies are also finding that different R&R awards motivate different people. Corey explains: "Some are motivated by cash, others by vouchers, and others by a simple thank you. So the trick here is to not put all your eggs in one basket, as the expression goes, and add many 'eggs' to your R&R basket: different sizes, different colours, you get the idea."
Multiple senders – "In the past R&R programs were top-down, so made up of manager-to-peer recognition," Corey says. "However, studies have shown the power of peer-to-peer recognition, with one study finding that peer-to-peer recognition is 40% more likely to have a positive impact on financial results than manager-only recognition." For this reason, more and more companies are creating 'anyone' recognition, so opening it up to allow anyone, regardless of job level, to join in on recognition.
In the now
A second emerging trend is immediacy. The world is getting faster and faster, which impacts all facets of our lives, including R&R. Many complain about this, saying the world needs to slow down, but in some situations it can have a huge positive impact. A perfect example of this is in R&R programs.
In today's world, R&R can happen in a matter of seconds: go online, select the employee name, click on 'send', and the reward or recognition gets sent immediately. "This has completely changed R&R, creating the immediacy which delivers a more effective overall program," Corey says.
While mobile and social technology may be hogging the headlines, Corey also references a new term, 'digital mesh', which was listed in a survey by Gartner as one of the top 10 strategic technology trends. It can be explained as an expanding set of endpoints people use to access applications and information or to interact with others both at work and at home (eg computers, laptops, mobiles, etc). An example shows how it works.
Picture an employee using a benefit such as an online discount portal. The employee goes onto the portal on their work computer at lunchtime to select a few items they want to redeem their award for, but leaves them in their basket as they have to run to a meeting. Once they're on the train home they pull out their mobile, go into their basket, and complete the transaction. So from the employee's perspective, the experience follows them from device to device, meshing together the experience. It's something to consider for your organisation's R&R strategy.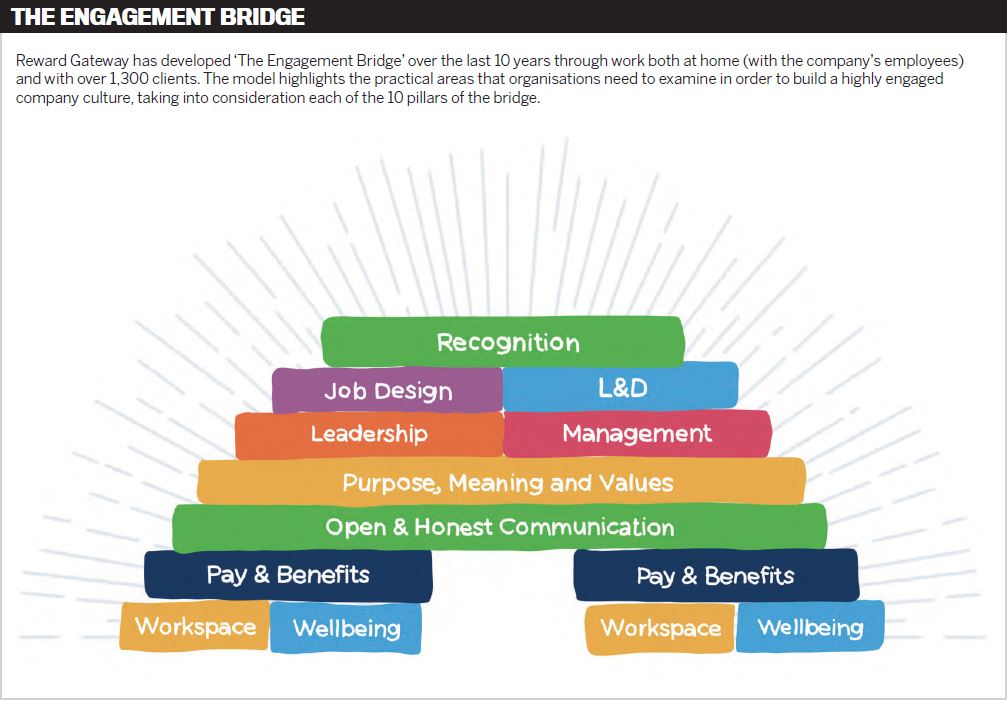 Getting a framework in place
With so many moving components, HR professionals should also focus on creating an R&R framework – indeed, Corey suggests that such a framework can be the difference between success and failure. HR should start with a strategy. You do this by answering one simple question: Why? Why do you have or want to have recognition at your company?
Are you doing it to improve productivity, improve engagement, reduce turnover, achieve a business target, drive company values, or possibly a combination of all or some of these?
The next step is to begin 'filling your basket', or developing your R&R program and plans. You do this by answering the question:
What? What kind of program do you want to create to support these objectives? Here are some of the key decisions to consider:
Do you want a formal or informal program?
Do you want to recognise with cash and/or non-cash?
Do you want to recognise individuals and/or teams?
Will it be just manager-to-employee recognition or will it also include peerto- peer recognition?
Will all employees be eligible?
Will it be global or local?
Will it be online or paper-based?
"Whatever you decide, make sure that what you put in your 'basket' goes back to your strategy. If not, they won't fit in your basket properly," Corey suggests.
The final step is often overlooked but is critical: create engagement. You can create an amazing program, but if no one engages with it then it serves absolutely no purpose.
Becoming a 'best employer'
If your aspiration in 2017 is to obtain 'best employer' or 'employer of choice' status, it's critical to consider R&R as one component of an overall engagement package. Corey cites
Glenn Elliott
, founder and CEO of Reward Gateway, who says: "The truth is that employee engagement isn't easy and you will never finish the job. You will have setbacks and problems. It's much more of a jungle gym than a ladder. But if you push forward in the right direction you will make progress, sometimes just one person at a time."
The best way to do this is by taking a holistic, integrated and real-time approach to employee engagement. Reward Gateway advocates a model called 'The Engagement Bridge' (see diagram, p43) to do just that. The model highlights the practical areas that organisations need to examine in order to build a highly engaged company culture, taking into consideration each of the 10 pillars of the bridge. R&R (called 'recognition' on the bridge) is absolutely critical but if done in isolation will not deliver the results companies want and need to succeed.
Corey offers three tips for using the engagement bridge. Firstly, there is no fixed starting point. Start where you can act fastest and/or where you believe you'll have the greatest and/or quickest impact.
Secondly, it's important to not skip a pillar; each and every one is important and should be tackled at some point. If not, like a bridge missing a pillar, engagement will fall apart.
And finally, it's a never-ending journey, so think of it as a marathon and not a sprint. "The good news is, the more effort you put in, the more you'll get out," Corey says.
R&R IN BEST EMPLOYER COMPANIES
"The world's most successful companies break the rules of traditional HR. They rebel against the status quo," says Kylie Green, sales director at Reward Gateway
ANZ
. Here are a few ways they do this:
1. They make sure that each and every R&R program is linked to both their business and HR strategies.
2. By definition, they're not afraid to do things differently. This isn't related to an R&R program, but a great example is a global company that gives employees access to salaries for every single employee at the company. Is that mad or genius?
3. They gain top-down support for their R&R programs, understanding that they need leadership standing right next to them as they blaze new trails. They also see it as critical to role-model R&R behaviours, creating a strong recognition culture.
4. They empower their managers, giving them the responsibility and tools to drive R&R.
For further information about The Engagement Bridge, visit rewardgateway.com, where there are always lots of helpful blogs with tips for each of the bridge pillars. Alternatively, read the book, titled Build It: A Rebel Playbook for Employee Engagement, which will be published in December 2017.
REWARD GATEWAY
Reward Gateway provides employee engagement technology to the world's leading companies. Over 1,300 clients, including Optus, KPMG and McDonald's, use the company's products to attract, engage and retain the best employees. The company's products power employee communications, employee recognition, employee benefits and employee insights through a single employer branded hub called SmartHub®.