If you are in the position to be designing a new leadership development program in 2019, here are four things to consider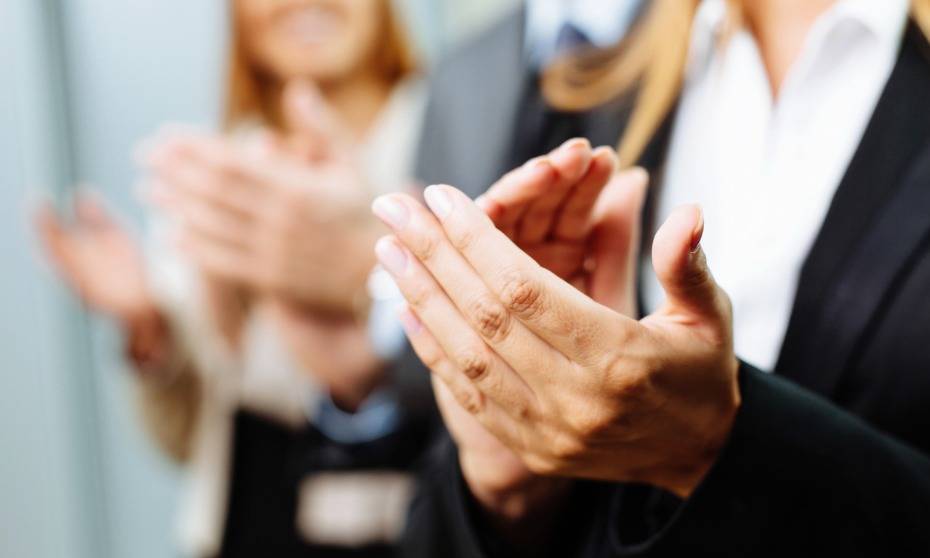 No matter how you slice it; learning development programs aren't cutting it in today's rapidly changing world. In fact, there is growing evidence that most companies fail to get even the basics of leadership and management right.
Take the findings of the biggest Australian leadership study in over 20 years. Conducted by the Centre for Workplace Leadership at the University of Melbourne, The Study of Australian Leadership (SAL) found that Australian organisations do not have the right leadership or management skills necessary to meet challenges of the 21st Century.
The research uncovered more than 40% of Australian organisations miss performance targets for ROI & profitability.
Not only that, the same study found that most Australian leadership development practices are ambiguous in their payoffs for workplace performance and employee engagement. Their recommendation is to avoid doing 'more of the same'.
It's not just Australia that lacks high quality leadership programs. Research by Bersin at Deloitte, reveals that the exclusive reliance on programs as the only means of leadership development is one of the primary reasons for a lack of leadership talent.
What Bersin's research uncovered was that the most effective companies tend to build leadership growth into their very DNA—they put systems, processes, cultures, and practices in place that support leaders in their daily development. In other words, they don't just rely on a leadership development program, as the be-all end-all.
While these research findings would make the average learning and development professional feel pretty glum, the good news is that it is an opportunity to look at how you can do things differently.
If you are in the position to be designing a new leadership development program in 2019, here are four things to consider:
Trust as a 'leadership competency'
The essence of leadership is about getting people to do their best work in service of a shared goal. This requires leaders with a powerful combination of technical, intrapersonal, and interpersonal skills.
As people progress in their career, relationships become more important than subject matter expertise. As Stuart Kaplan, the director of leadership recruiting at Google says, "It's about embracing the relational world. [Leadership] becomes less about having competencies and more about engendering trust."
According to the Australasian Leadership Institute, 76% of Australian employees don't completely trust their leaders. Why is this a problem? Because employees believe that trust in leadership is the biggest issue impacting their work performance.
So, it's no surprise that after 20 years of research, Great Places to Work Institute found that trust between managers and employees is the primary defining characteristic of the very best workplaces.
When employees trust management and the organisation they are more likely to exchange ideas and information, discuss difficult issues and find ways to create synergy. But if people don't trust, they close down. It means they won't contribute in meetings, co-operate, or try anything new.
Trust serves as the foundation for any relationship and is linked to high performance.
Yet, how many leadership development programs focus on training leaders to build trust with their direct reports or even their peers? Few solely focus on improving the most critical business relationships that generate such a ripple effect on company culture.
Providing leaders with foundational skills on building trust is critical to any leadership development program. And it's not just about throwing in a module that talks about the importance of trust. It has to be connected to how trust building is required in your unique organisational culture together with the right tools and routines to institutionalise a new trust leadership habit.
Take for example a large manufacturing client that we worked with that had poor employee engagement scores with frontline workers who did not trust leaders. After a series of focus groups and stakeholder interviews, we discovered that supervisors and middle managers were unintentionally behaving in a way that seemed like they didn't actually care about those at the coalface. We designed a challenge-based training program that provided managers with the right trust-building tools to seek feedback from the front-line. Most importantly, they learnt to ask the right questions, listen and follow up on issues or suggestions. No easy task for leaders busy trying to meet quotas and who had never been taught people leadership skills. The result was improved candour, quality, and safety outcomes.
Using the same methods for leadership training design
As Liz Wiseman says in her book Rookie Smarts: "In the new world of work, where knowledge is fleeting and innovation cycles spin so quickly that many professionals never face the same problem twice, rookies are often top performers, drawing on the power of learning rather than falling back on accumulated knowledge. Those who choose to live and work on a learning curve will experience greater vitality in their careers and will be well positioned in this new game of work."
With the world changing so quickly, experience can trap us into old ways of doing and knowing. As an L&D professional what are you doing to model the right learning practices that you require from leaders? What are you doing to stay current with the latest best practices and keep improving what you do?
Designing new leadership programs that are based on old paradigms from the past will only create more ho-hum programs that don't move the needle. In fact, knowing how to put together a leadership program is part of the problem.
More-of-the-same learning plans tend to work in a stable environment where nothing changes. But in this ever-changing industrial landscape, where leaders are faced with constant change every day, providing them with leadership training that is based on old knowledge won't help them.
For organisational development leaders, are you brave enough to throw out your best practices and develop new ones? Late management thinker, C. K. Prahalad was ranked one of the world's top business professor by the Thinker50 website. To continually improve, every semester he would throw away his notes saying, "My students deserve my best, fresh thinking every time."
If you want to produce a new groundbreaking leadership program, discard your templates and training activities.
Start from scratch and design from the ground up, so that you design a training program that is based around your organisational context for leadership growth.
Remember, it's not all about your training module and coursework. The Centre for Creative Leadership analysed 30 years of research and found that the optimal formula for workplace learning is a 70-20-10 blend of challenge assignments (70%), developmental relationships (20%) and coursework/training (10%).
Designing highly effective leadership programs is not about aspirational leadership. It's about desperation. Leaders will only learn when the situation requires it, not because they have been made to do a leadership course. When there is more on the line, they will take the time to learn and learn fast.
Creating training programs for people who have no appetite to learn wastes resources and ruins your reputation and corporate influence. How can you create challenge assignments that make people hungry to learn that are supplemented with course material? How can you introduce people to each other across the organisation for robust mentoring?
You can't do this in your office. Go out and talk to employees from the front line and find out what behaviours they need from leaders to build trust. Talk to different leadership levels, as well as customers and other stakeholders, to truly discover what is needed to improve leadership competencies. Attend conferences, read books and magazines. Get curious.
Knowing how to create future business success is working out what leaders need to be good at today for tomorrow. The same goes for you.
Leaders in denial
One of the challenges to improving leadership is the knowledge gap between managers' perceptions of their own leadership skills and the way they are viewed by their employees.
The Study of Australian Leadership found that employees found that 84% of frontline managers believe they are effective in gaining employee commitment, but only 50% of employees agree that their manager involves them in decision-making.
To design more effective leadership programs requires helping leaders discover and address their blind spots in an effort to lead more effectively.
This requires providing them with results from 360 degree surveys or other assessments, followed by developing a support system to help leaders recognise how their habits and interactions are holding them back.
This can be formal coaching through external coaching providers or even informal coaching through internal trusted advisors. The good news is that providing a combination of training and coaching vastly improves results.
According to Olivero, Bane and Kopelman, training on its own improves productivity by 22%, but combined with coaching it increases productivity by an astonishing 88%.
Shift in leadership expectations
Of course, where we lack awareness, we lack the ability to grow and improve. While gaps in leader performance and actual situational reality are nothing new, what is different is that we are now witnessing a shift in how employees view their managers. Younger generations entering the workforce find command and control leadership untenable (and unbelievable!).
Part of the problem is that leaders are promoted based on their technical competence, rather than their ability to lead people. It is time to educate leaders on the world of work and employee leadership expectations.
One of the services my company provides is to undertake roundtables and sessions with leaders at their offsite to help disrupt their thinking. What can you do to provide small learning pieces that shift leaders from staying in status quo mode? How can you open their minds to new ways of interacting with their direct reports and peers?
Faster work cycles demand speedier learning cycles. Leaders have to be including daily learning and self-reflection with their teams. How can you support them with best practices?
Be the change you want
Today, we need leaders who can empower their people to do their best work and trust them to get it done. Employees are more likely to trust leaders, if leaders are clear on their intent and direction, highly competent and create an environment where people can speak up and challenge them.
Now, more than ever before organisational development leaders need to respond to the clarion call to develop leadership programs that focus on nurturing and developing workplace relationships. This means completely rethinking how to develop leaders and it starts with focusing on the important relationship of trust between a manager and an employee.
To do this requires not only thinking differently, but acting differently. As Verne Harnish, author and entrepreneur says: "We don't think ourselves into a new way of acting, we act ourselves into a new way of thinking." What are you going to do differently in 2019?
Marie-Claire Ross is the chief corporate catalyst at Trustologie. She is a workplace sociologist, author and consultant focused on helping leaders put the right processes in place to empower employees to speak up about issues, challenge each other and share information