Jump to winners | Jump to methodology | View PDF
As Australia settles into the recovery period following the turmoil of the last 12 months, one thing is clear – human capital has never been more important. Against a challenging climate, employees have stepped up to the plate, which is why the 2021 Employer of Choice awards mark an important point in our country's journey with COVID-19. The initial shock of the global pandemic has dissipated, and now businesses are rebuilding to be stronger than before. HR leaders are questioning what the future of their organisations looks like and putting employees front and centre as they forge a new way of working. The breadth and quality of this year's submissions reflect a stark change in employee expectations. Here, HRD explores some of the key trends that emerged from this year's Employer of Choice winners.
Flex is here to stay
Many companies were beginning to embrace flexible working pre-pandemic, but the scale at which Australia's employers sent their people home after the outbreak of COVID-19 was historic. In the space of days, some businesses did what they had never thought possible. Around the world, companies began automating manual processes at unprecedented rates, inspired by the dramatic change in supply and demand. As staff put in longer hours under greater pressure, it soon became apparent that burnout and overwork were going to be the concern – not productivity.
However, among this year's submissions, we've seen employers showing an appetite for true flexibility.
Pauly Grant, chief talent officer at Publicis Groupe ANZ, said the desire for flexibility was nothing new, but now employees and jobseekers were feeling confident about communicating it.
"People wanted flexibility, but they may have been scared to approach it because people weren't talking about it on the same kind of level as they are now," she said.
As a hybrid way of working emerges as the frontrunner, employees and employers hope to strike a balance and have the best of both worlds. And while that undoubtedly creates challenges for people leaders, the benefits of flexible working are overwhelming.
In the media and advertising sector the fight for talent is fierce, Grant said, but COVID-19 and the closed international borders was making it even more competitive. That's why embracing new realms in terms of where, when and how employees could work was going to be key for talent-short industries.
As well as offering an improved employee value proposition, flexibility makes the workplace accessible to a more diverse range of jobseekers and allows people to dedicate more time to other areas of their lives, fostering a more balanced, energised way of life.
Research has shown that an engaged workforce is a more productive one, and in future, flexibility will be essential to remain competitive. But it's also important to remember that flexible working is not a one-size-fits-all – and that is now the challenge HR leaders are facing.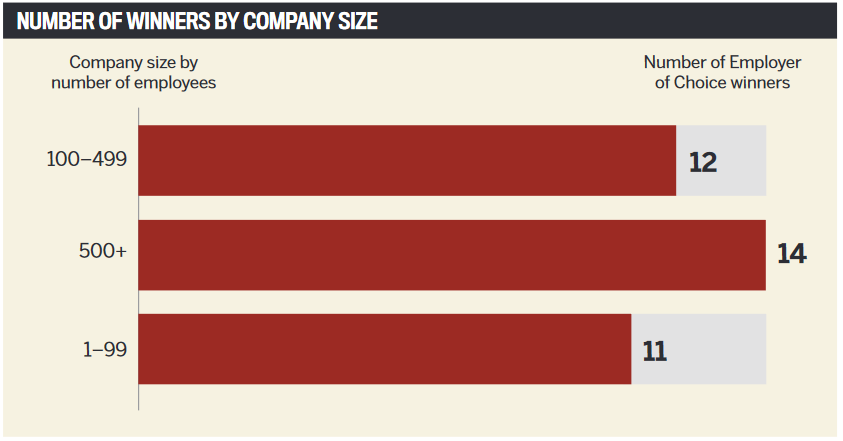 Leading from the top
In a hybrid world in which teams are dispersed across offices and homes, culture has emerged as the central thread uniting employees wherever they're logging on. A strong workplace culture helps keep employees engaged, maintains high levels of compliance, and brings the business's values to life. Without it, employee experience crumbles.
But over the last year, the pandemic has served as a timely reminder that great culture starts from the top. All eyes have been on leaders to communicate, inspire and lead with the values they expect to see at every level of the business. Finder CEO Chris Ellis said an ethos of open and transparent communication had served his team well, both before and during the pandemic. As well as leading to better decision-making, open channels of communication helped provide context when difficult calls had to be made."We really encouraged everyone to speak up, so if something's on their mind, this is a culture where we want to hear it," he said. "Part of that is creating a level of trust and mutual respect, but also a mechanism for receiving feedback."
As team leaders learn how to manage dispersed teams and create equity across the workforce, company culture will continue to play a key role. Ellis believes fostering a strong culture is about joining the dots, from a company's overarching values to the day-to-day work of its employees.
"It's very important that we create an environment where every individual has that clear line of sight as to how what they do connects with the longer-term vision," Ellis said.
For many other companies now experimenting with hybrid working, the challenge will be scaling up without losing their cultural connection.
Doubling down on diversity
The disproportionate impact of the pandemic on women is a cause of concern for many employers. With its potential to roll back the gains made over the past decade, employers will play a vital role in stemming the tide. Adobe HR business partner Cathy Mattiussi said employers had reached a critical point in the fight to make workplaces more diverse and inclusive."It's important for employers to take stock of where we're at and make sure the gains aren't eroded," Mattiussi said.
"The context that we work in is always going to change, so whatever is thrown at us next, we need to ensure it doesn't impact on diversity."
Adobe, like several of this year's other winners, has achieved gender pay parity across the business and is now focusing on ensuring career opportunities are equal for both men and women. Mattiussi said improving diversity was a constant journey to address inequalities between other under-represented groups and level the playing field for all.
As we continue to experience the fallout of the economic downturn, driving better diversity and inclusion will continue to be a priority for all HRDs.
A holistic view of wellbeing
The move towards whole-person wellbeing is another area in which the global pandemic has pressed fast-forward. The crisis normalised the practice of talking about mental health, opening a dialogue in workplaces across the country. Gartner research has found that nearly half the global workforce participated in employer wellbeing schemes last year. But still there is more work to be done.
Workers in Australia are experiencing a higher rate of burnout compared to the global average, according to data from Asana. Longer hours, an obsession with productivity metrics, and the overwhelming number of communication platforms are all contributing to this alarming workplace trend.
To combat this, employers are rethinking how they support wellbeing in a more holistic sense. Offering everything from ergonomic home set-up assessments to upscaled EAP services, mental health ambassadors and financial wellbeing allowances, they are making employees' whole-health priority.
MYOB's head of organisational development and learning, Lauren Trethowan, said the need to support employee wellbeing was as important during the return to the office – albeit in a hybrid way – as it was during the pandemic.
"The stresses that come with the hybrid model can be equally as destructive from a burnout perspective as working from home full-time," she said.
"People may only be in one day a week, so feelings of isolation can remain on those other four days."
The need to provide robust, reliable support is particularly key for a young workforce, with Gen Z feeling the brunt of the burnout epidemic more acutely than other groups. Less-than-ideal work set-ups coupled with a tendency to work longer hours all equate to a tough time for young workers. To combat this trend, MYOB, like many other Employer of Choice winners, doubled down on the services available to staff through EAP.
Utilising these expert-led services will continue to be vital for HR leaders in the future. Burnout and fatigue aren't going anywhere, but with robust measures in place, early intervention and a healthy culture led from the top down, employers can look after their staff for the long-term.
Looking ahead
To all of this year's Employer of Choice award winners, HRD extends its congratulations. Our winners embody HR best practice, paving the way for greater employee experiences and putting people first. We can't wait to see what the next year brings!
Adobe
Affinity Education Group
Australia and New Zealand Banking Group Limited
BITZER Australia
Cooper Grace Ward Lawyers
Corporate Technology Services
Data#3 Limited
Deloitte
Employsure
Finder
ghd hair
Investa
Lexmark International
Maddocks
McDonald's Australia
Publicis Groupe
QBE Insurance Australia
Sentrian
The Salvation Army