Quora's contributors are at it again sharing their CV and cover letter nightmares.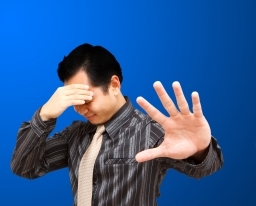 When a Quora user asked members to share the "craziest thing you've ever seen or written in a resume or CV" people certainly came through with some extreme examples.
While they may not compete with last year's hopeful waiter who described himself as
"fast more than train"
, it seems there are plenty of jobseekers who aren't doing themselves any favours.
If at first you don't succeed
One keen jobseeker sent
Adam Morley
her unformatted, 12 page resume five times in a week, then asked why she hadn't received a call back. Morley suggested she edit it down to one page, eliminate anything that wasn't necessary and make it easier to read.
"She responded with a threatening letter about 'be careful when you cross the street you don't know who you insulted that may be driving' and then started an online campaign against me and the organization claiming we post fake jobs just to troll naive students," Morley writes. "That was the last time I ever said yes to 'Do you want to take on some interns?' and I also learned why HR almost never contacts people unless there is an offer."
Not a llama sense
Some Quora users confessed their own CV sins, such as
Phil Darnowsky
, who got a little loopy applying to a job late at night.
"[I] thought it would be very amusing to end the cover letter with "Attached please find my resume and a picture of a llama,' " Darnowsky writes. "I spent a lot of time looking for a really good picture of a llama, too, and they still never wrote back."
A little too keen
It's good to express enthusiasm for a job or company, but if a candidate is too eager it might scare HR off.
Anila Syed
said after reading this cover letter they didn't even look at the resume.
It started with: "When I saw this job advertised, I threw the
news
paper in the air and ran along the corridor to my supervisor's office. We both started jumping and screaming, because this is exactly my kind of job..."
Experience doesn't matter
Sometimes attitude or aptitude can outweigh specific requested experience, but if a candidate is stressing just how inexperienced they are without giving any explanation of why they think they're still a good pick for the role HR is likely to just shake their heads.
"At TopTalent it is mandatory to write a CV if you are applying for a job,"
Avinash Pothu
said. "This is what we got for one: 'The height of candle may differ, but they yield the same brightness. It's not the matter of my experience, but it's my ability that actually shines.' And that's all there is in the CV."
What's the worst resume you've seen cross your desk?