A six-string strumming HR professional has returned to music to help raise money for charity.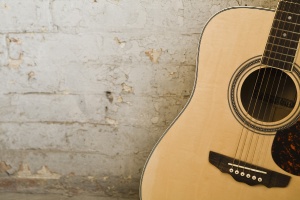 Phil Collier is the managing director of TurnstoneHR, but he wasn't always a suit-and-tie kind of guy. Beginning his music career 40 years ago, Collier fronted a number of pub bands throughout the 70s and 80s before embarking on a solo career.
However, he eventually hung up his six-string and entered into the corporate world, News & Star reported..
With songwriting still a hobby, a spontaneous live show in 2012 put Collier on a journey to record an album and perform a string of live shows to raise money for St Mary's Hospice and St John's Hospice.
"It suddenly struck me this year that it's been 40 years since I wrote my first song and I didn't want to leave this world with no legacy and nothing recorded," he said.
TurnstoneHR's website describes Collier's music as "an eclectic mix of folk, blues and rock, and although his early influenced included Ralph McTell, The Eagles, The Moody Blues, and, of course Bob Dylan, over the years he has developed his own style and sound".
The album is set for release on 25 October.
Are any of our readers songwriters or budding musicians, too?