Minister says it is 'seriously looking at' issue, following release of guidelines for business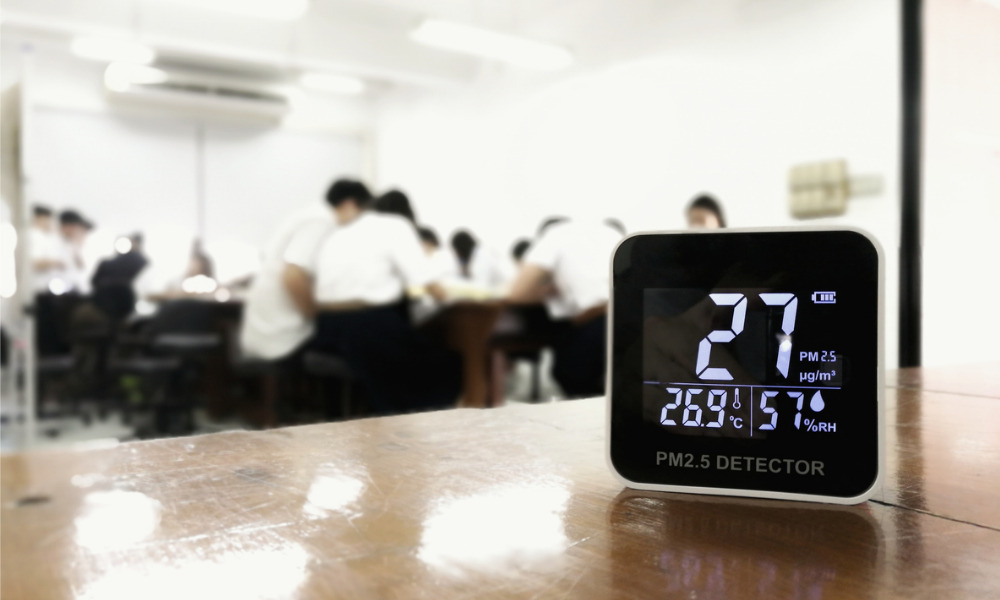 A new set of guidelines has been launched in Singapore in a bid to help businesses regulate indoor air quality in their workplaces.
The Industry Guidelines for Indoor Air Quality give directions to "amplify" the efforts of employers in improving indoor air quality that include:
adopting emission limits for products and furnishing indoors
adopting Singapore standards for good indoor air quality
acquiring certification as an endorsement of their efforts to maintaining good indoor air quality
implementing workplace safety and health guidelines
monitoring indoor air quality and implementing mitigating measures
The guidelines were developed by the Alliance for Action (AfA) on Sustainable Spaces, which was formed by the Singapore Business Federation (SBF), Singapore Furniture Industries Council (SFIC), and Singapore Green Building Council (SGBC) in November 2021.
"Good indoor air quality is critical to our health and well-being, given that we spend more than 90% of our time indoors," said Ernie Koh, council member at SBF.
"Through the development of these guidelines, the AfA hopes to showcase the best practices for good indoor air quality, and at the same time, bring greater attention to the many sustainable products and offerings by local companies."
The guidelines come at a time when air circulation in workplaces is at high scrutiny due to COVID-19.
In 2022, a global report released by Honeywell revealed that six in 10 employees would leave their jobs if their employers don't provide a healthier indoor environment. In Malaysia, the Health Ministry there reminded employers to improve ventilation in their offices when calling for physical meetings.
Formaldehyde regulation
One of the directions recommended in the guidelines is the adoption of emission levels for formaldehyde, a compound commonly found in building materials that can cause skin rashes, shortness of breath, wheezing, and changes in lung function in cases of high levels of exposure.
This direction is in line with the furniture industry's commitment to its own Sustainability Blueprint and 2025 Furniture Industry Roadmap, according to SFIC president Phua Boon Huat.
"SFIC has committed to the AfA's Low Formaldehyde Commitment Pledge in April 2022 to supply or adopt low or no formaldehyde products and solutions. These new industry guidelines would mean the public and consumers will be able to enjoy cleaner and greener urban indoor spaces in future," Huat said.
Government considerations
Sustainability and Environment Minister Grace Fu said the government is considering regulations for indoor air quality.
"Regulation doesn't ensure that standards are followed all the time. We need to follow up with inspection and enforcement," Fu said as quoted by Channel News Asia. "So, we have to think through all levers for policymaking before we can arrive at a decision, but this is something we are seriously looking at."
Her statement falls in line with the three recommendations of the guidelines, which include regulating "emission limits in the interest of health and well-being."
Other recommendations from the guidelines include incentivising the industry to supply, manufacture, and adopt low-emitting products and solutions, as well as fostering industry-public sector collaboration to create awareness and availability of low-emitting solutions.