Employers in the region may soon have to offer longer paid maternity leave and reduced working hours for women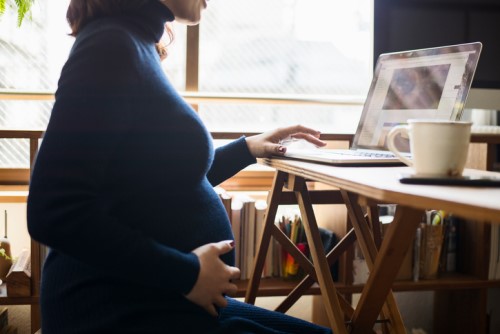 Employers in Malaysia may soon have to offer longer paid maternity leave and reduced working hours for women as the nation continues its push to keep more women in the workforce.
The measures are part of Prime Minister Najib Razak's economic plan to boost female participation as well as overall workforce productivity to get Malaysia out of its "middle-income trap."
Najib has proposed giving women in the private sector up to 90 days maternity leave – the same as what civil servants are currently entitled to.
Those in the government will also get more total maternity leave throughout their career and can work shorter hours from their fifth month of pregnancy.
Najib is also looking at giving women a one-year tax exemption if they return to work after a break of two years or more and making it mandatory for all new office buildings to have childcare facilities.
The PM wants to bring Malaysia's per capita income to $12,476 in the next three years so that it would be deemed a high-income country, from the current $10,000 levels.
In Malaysia, women tend to drop out of the labour force once they begin to have children.
A study by the International Monetary Fund says that raising the participation of women to the same level of males can boost gross domestic product by 5% in the United States, 9% in Japan, 12% in the United Arab Emirates and 34% in Egypt.
Despite the fact that Malaysia's public universities produced 80% more female graduates than males last year, Malaysia still lags its neighbors in female participation in the labor force at 49%, according to the
World Bank
.
Child-rearing responsibilities are the top reason for women's dropping out of the workforce, even as they are educated and have had some professional experience prior to marriage. A 2016 paper called "Malaysian female graduates: Marriage, motherhood and labor force participation" showed that mothers with young children did not trust helpers at day-care centers or live-in maids to care for their children.
Najib also said he would start naming and shaming publicly listed companies with no women in their boards. He said he wanted a 30-percent minimum for women on boards of state companies. He also wants to set aside 20 million ringgit for entrepreneurship training for females.
Julia Goh, an economist at United Overseas Bank Ltd. in Kuala Lumpur, said these initiatives are "definitely encouraging."
"It's moving in line with the trends we are seeing now in trying to get women to contribute more to the economy and society."
Related stories:
"Maternity, paternity leaves to burden employers" – Malaysian Employers Federation chief
Unilever PH employees get 150 days maternity leave