A leading HR head reveals the biggest obstacles faced by her team and the industry as a whole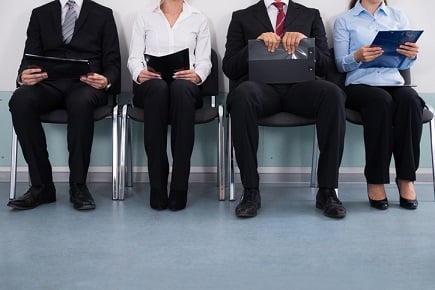 As one of the most highly-reviewed employers in Singapore, it's fair to say software firm CashShield is popular with staff – however, that doesn't mean the company doesn't face any challenges.
In fact, HR head Pua Chiu Yee admits it's a challenge to achieve such status as the company must continually push to improve culture if it wants to maintain the admiration of its employees.
"Building and maintaining the culture that we want and recruiting the right talent and best fit are the two greatest challenges our HR team is facing," Pua tells
HRD
.
"Culture is an essential element of the company, and could propel the company forward or slow it down tremendously," she continues. "As such, it is important that everyone is in line with the company culture and believes in it."
For this to be possible, CashShield addresses culture right from the very outset.
"For newer employees, we will have to communicate it clearly right from the start to cultivate the right attitude; misleading communication or wrong messages could confuse employees or cause disruption to the workplace," she says.
"To attract more talent, it was important for us to concentrate on building a stronger organisational brand, as well as to offer competitive compensation and benefits. Thereafter, assessing the candidate's attitude is as important as assessing his/her aptitude and specific skills and talent. It is important to identify the needs of the company and then tailor the approach accordingly to the needs."
In terms of the industry as a whole, Pua says some challenges are, unsurprisingly, similar.
"In today's fast and growing market, recruiting the right talent for the right job is definitely the biggest challenge the HR industry is facing. Not only do we have to identify exactly the specific skills of the talent we require, we will also need to identify where we can source for the said talent," she says.
The second challenge, according to Pua, is the current expectations and working style of millennials.
"When working with millennials, we have to ensure that there are constant challenges, motivation and career progression for them. Also, clear and constant communication has to be in place alongside flexible working hours."
To solve the first issue, Pua says it's important for HR professionals not to hire hastily, but spend time figuring out which type of talent they're looking for then identify the different platforms or sources for hiring.
'With more complete information, we can better make our decisions to hire the best fit," she says.
In terms of the second problem, Pua says HR professionals should consider different types of benefits (e.g. flexible working hours) to cater to their needs.
"Moreover, we could overcome this obstacle through giving adequate empowerment, and giving them the trust they need."
Related stories:
Inside IBM's "life-changing" CSR initiative
Are you missing this major opportunity?