'The number may not seem like a big number but it is rapidly increasing'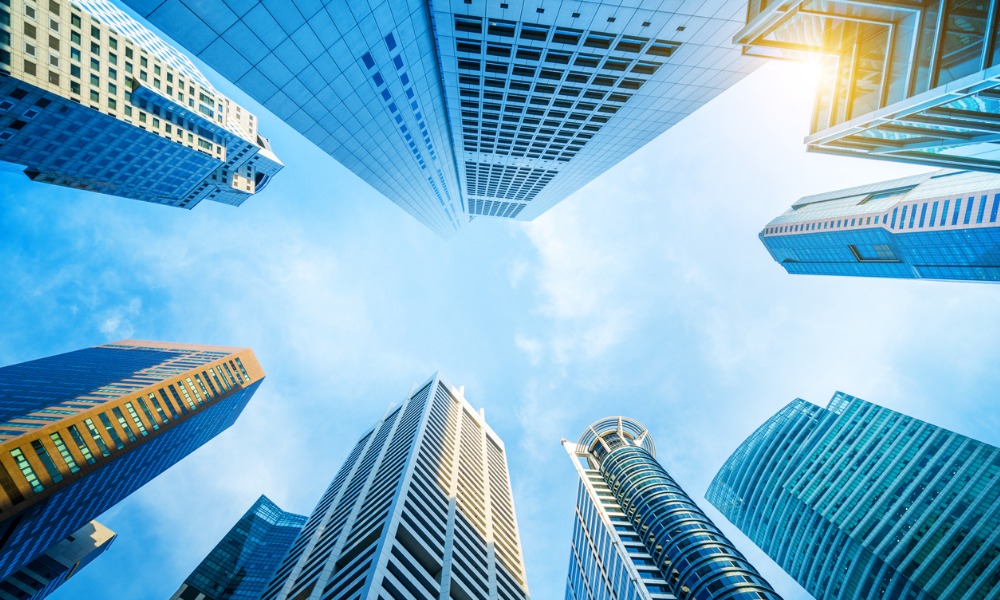 Job opportunities using generative artificial intelligence (AI) are increasing, according to recent data from Indeed.
By the end of August, one in every 490 Singapore job postings are related to generative AI. The posting share has almost doubled over the past two months and is almost five-times higher than it was four months ago.
"The number may not seem like a big number but it is rapidly increasing. Artificial intelligence is hardly new but it continues to evolve. This year, we've seen the emergence of large language models, such as Chat GPT, which create the illusion of real intelligence. These tools have the potential to fundamentally change the future of work and are already being incorporated into many Singapore jobs," said Callam Pickering, APAC Senior Economist at Indeed.
"While we are clearly very early in the emergence of these tools, particularly as they relate to job creation, this will be a trend to watch closely over the months and years to come."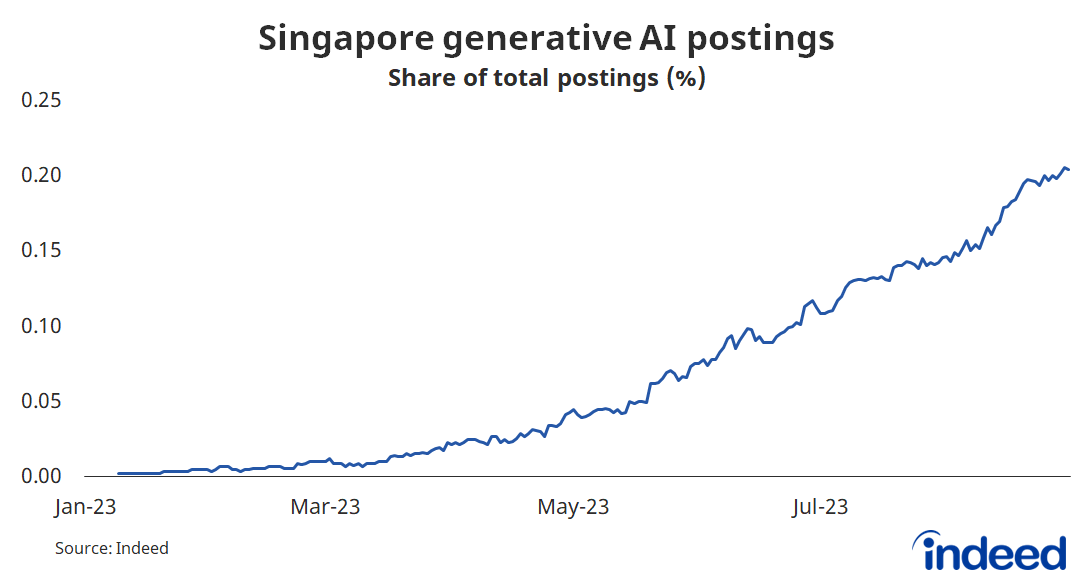 The rapid emergence of artificial intelligence (AI) across the world could expose 300 million full-time jobs, according to an earlier report from Goldman Sachs.
Job postings in Singapore in August
Singapore job postings on Indeed fell 1.9% in August compared with a month earlier - the tenth consecutive monthly decline - which left postings almost 20% lower than a year ago. While Singapore job postings are at their lowest level since August 2021, they are still 63% above their level prior to the pandemic, found Indeed.
"We anticipate that job postings will continue to fall over the remainder of the year, consistent with a more challenging economic environment," said Pickering.
Postings in just 16% of occupational categories have increased over the past three months, led by strong gains in veterinary (+59%), physicians & surgeons (+42%) and pharmacy roles (+27%).
By comparison, declines have been widespread, with postings in beauty & wellness and civil engineering both down by around 21% over the past three months. Sizable declines were also observed in legal, cleaning & sanitation, chemical engineering and driving roles.
Nine in 10 new hires in Singapore have admitted that they remain open to new opportunities, according to a separate report.
The job postings in every occupational category are still above pre-pandemic levels. Indeed's data reveals that there is still a high level of labour demand across Singapore, albeit not as much as there was last year, found Indeed.
Pickering said, "Singapore's labour market remains incredibly tight, with unemployment low and job vacancies still elevated. Nevertheless, job postings continue to moderate, having fallen for ten consecutive months. These declines have been broad-based, reflecting most occupational categories. A more challenging economic environment will likely lead to a further decline in job postings over the remainder of the year."