However, implementation of the arrangement remains 'uneven'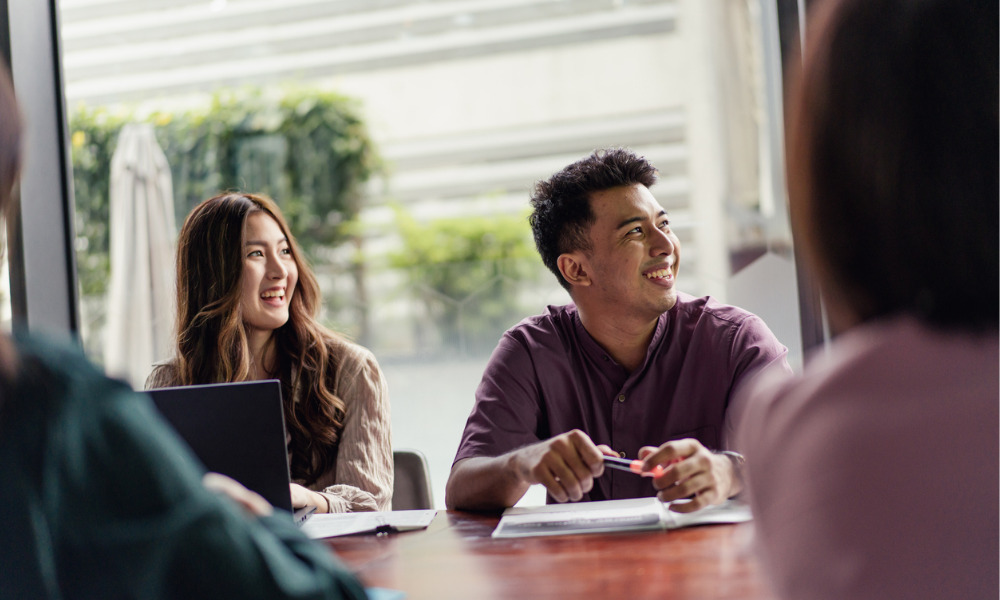 Nearly half (47%) of organisations across Singapore have already implemented cross-border remote work (CBRW) arrangements, according to a new report from the Human Capital Leadership Institute (HCLI). The research, which surveyed over 1,000 respondents and interviewed over 50 employers and employees, also found that 25.40% of organisations intend to adopt CBRW, while 27.60% have no plans on doing so.
Among the respondents, 63.8% of IT organisations have adopted CBRW, as well as 54% of financial services firms, 43.3% of HR firms, and 40.1% of professional services organisations.
Perception, benefits of CBRW
Despite its widespread adoption, however, the report still indicated a "disconnect" between the perceptions of C-suite members and non-C-suite members on CBRW.
According to the report, 30.9% of C-suite members believe that CBRW improves productivity, while only 9.3% of non-management employees agree with this. C-suite members are also more likely to say that building trust and managing employees under CBRW are difficult. They are also more likely to agree that hiring CBRW workers pose challenges.
Doris Sohmen-Pao, CEO of HCLI, said this "disconnect" needs to be addressed to ensure the successful implementation of cross-border hiring across organisations.
"We found a disconnect between C-suite and non-management employees as to their perception of work and attitudes toward building trust and the challenges that CBRW presents. This divide in views towards CBRW is what we really need to focus on tackling in the near term to ensure any successful implementation," Sohmen-Pao said.
The report also indicated that while challenges of cross-border hiring are "universal," the benefits reaped from this arrangement are not.
IT organisations said collaboration on new projects is the most useful benefit of cross-border hiring, while financial institutions and HR firms said the arrangement is most beneficial in securing relationships with new customers.
In terms of challenges, financial institutions, HR firms, and IT organisations all agreed that being in a different time zone with colleagues is the biggest challenge for them.
Are organisations ready for cross-border hiring?
The report also assessed if organisations are ready to adopt CBRW using three factors: technological, organisational, and environmental.
According to the report, leaders are most concerned about organisational readiness, which refers to how the structure and culture of an organisation are oriented in adopting CBRW. The report said this includes leadership and top management support, a resilient organisational culture, and flexible HR strategies.
Zaqy Mohamed, Singapore's senior minister of state for manpower and defence, said cross-border remote hiring is another avenue to discover talent and mitigate manpower crunch.
"As this phenomenon becomes more prevalent, HR will have to strengthen talent management and employee engagement practices," Mohamed said during the launch of the research.
Employers are also urged to seek "expert advice" on cross-border recruitment, especially if they do not have prior experience with the arrangement.
"It's important for those without cross-border recruiting experience to get expert advice on the practical aspects and regional expectations for such things as holidays, compensation, taxes, and any other relevant legislation," John MacKinlay, CEO of Caary Capital, previously told HRD.
Hired international talent should also receive the same onboarding experience that is granted to other employees, he said.
"Treat the recruitment and onboarding experience as you would any other and take the opportunity to ensure it's the right fit for both the employee and the organisation," MacKinlay said.