Employers challenged to identify the key workforce concerns to prevent this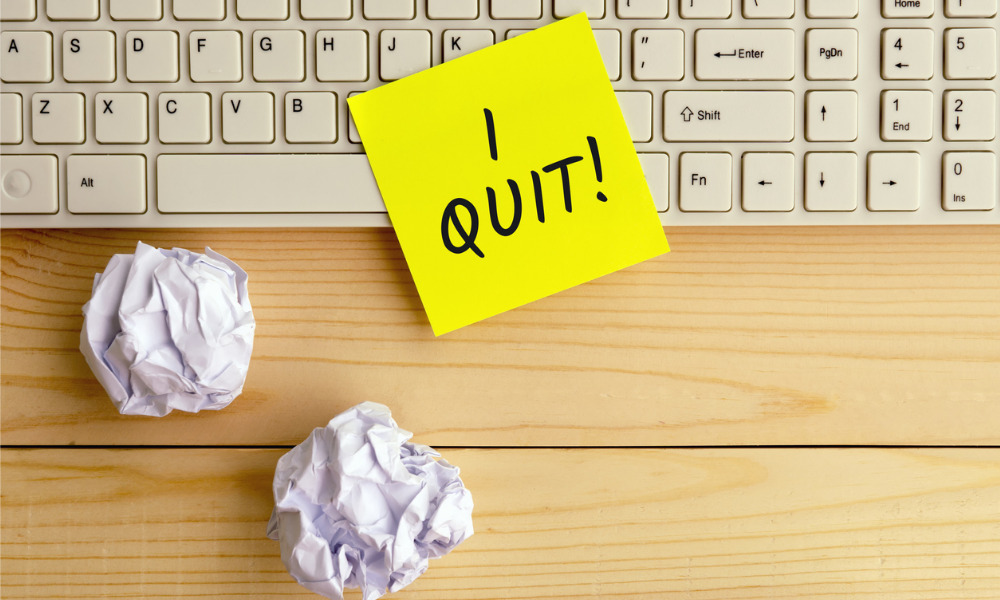 More than half of Singapore-based employees (51%) are planning to quit in the next 12 months, according to a new report, as employers are urged to look at key workforce concerns to prevent them from le.
The report from EY 2022 Work Reimagined Survey, which sought the responses of 50 employers and 300 employees, revealed that Gen Z employees and millennials are the most likely to leave their jobs in the next 12 months.
According to the report, the desire to leave is driven by various reasons, but the findings reveal a disconnect between the perspectives of employers and employees.
Four in 10 Singapore employees (42%) said they are looking for new jobs thanks to a desire for higher pay, with 45% saying that wage hikes are the key to addressing staff turnover. However, despite nearly half of employees thinking this is the solution, only 24% of employers agree with this - revealing a disconnect in perspective.
Read more: Why mass resignations are on the cards in 2022
Career growth placed second as the most sought-after reason for resignation with 35% of employees admitting to this, followed by flexibility, which saw a decline.
According to the report, only 19% of employees said they are seeking remote-work flexibility as reason for leaving their workplace. About 90% of employees said they want to work remotely at least two days per week, while only 12% of employers want their staff back at the office full-time.
The report pointed out that the lower desire for flexibility is due to the companies now offering the workplace perk. The challenge now is for employers to identify the workforce's concerns today, according to Samir Bedi, EY Asean Workforce Advisory Leader.
"Singapore's digital infrastructure has enabled organisations to rapidly adopt flexible work arrangements and create attractive 'phygital' work environments. As flexibility has now become the new standard requirement, it is critical that employers re-evaluate their employee value proposition to address the key workforce concerns of today, particularly around competitive compensation and career growth opportunities," said Bedi in a statement.
"Employers who do so will be able to change their position from being in the 'Great Resignation' to one that's a 'Great Attraction.'"