The world's largest 'Employer of Record' shares tips on overseas recruitment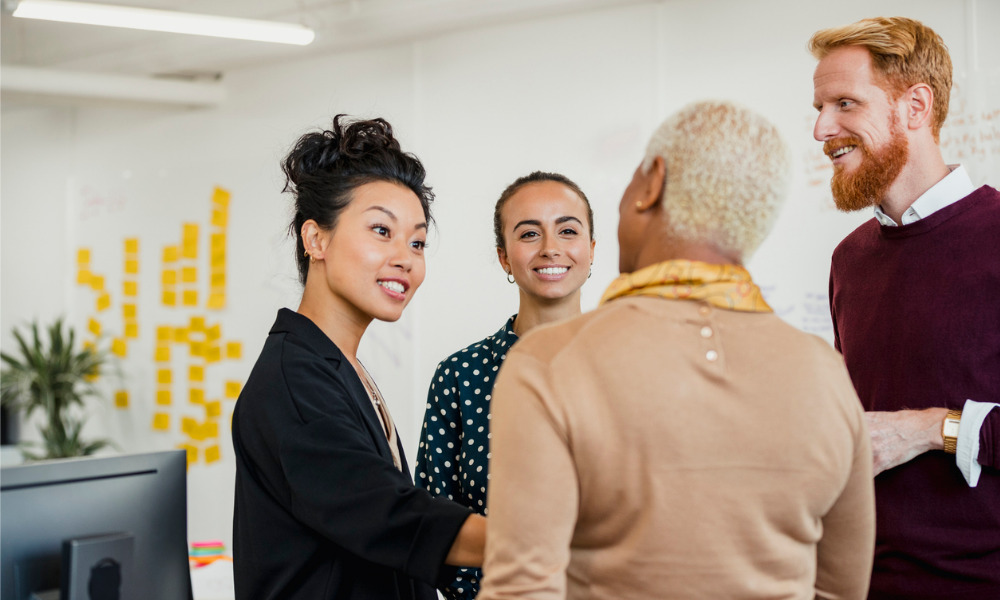 In the midst of a talent shortage, overseas hiring is gaining momentum for HR leaders. There are many benefits to increasing your talent pool globally, however the logistics and legalities of hiring overseas employees are complicated.
"The benefits of hiring remote employees are multifield," said Shuo Wang, Chief Revenue Officer at Deel. "The first and most obvious is that it is the quickest way to solve the chronic talent shortage that is hitting many APAC markets."
Read more: How to support employees relocating overseas
Governments are moving to implement new policies to relieve the talent shortage, however many of these solutions remain long-term and global hiring offers organisations the opportunity to plug those holes immediately.
What are the benefits of hiring globally?
Having a geographically diverse team that crosses multiple time zones means your business can operate 24 hours around the clock.
Multiple language support
Hiring a geographically diverse team enables you to do business in multiple languages.
Seamless expansion into international markets
A business can use global hiring to expand into new regions quickly by using talent who knows and is based in the market you are moving into.
Optimising operational costs
Overheads such as office utilities, maintenance costs and leasing expenses can be recalibrated to accommodate varying levels of office space utilization flexibly and cost-effectively.
Having more workers stay in their countries as opposed to moving means that more knowledge workers are paying local taxes. This also prevents brain drain and stimulates local hubs of professional activity. Multiply this phenomenon worldwide, and the impact is massive for emerging economies.
Why is hiring overseas difficult?
Employment and tax laws vary from country to country, and employers are required to follow the tax and employment laws of the country that the employee is physically in. Relevant tax income regulations, pension and social security schemes, fair and minimum wage policies, healthcare and safety assessment benefits and time-off laws need to be considered for every country you hire talent in.
This is where Deel comes in. In addition to being a payroll software provider Deel is also the world's largest 'Employer of Record'.
Read more: Singapore eyes overseas talent to help stem the shortage
What is an Employer of Record?
Employer of Record is simply the legal, official employer of a workforce. With 250 tax and mobility experts across the globe, Deel is well placed to act as Employer of Record to organisations everywhere. "To eliminate the complexities of the different local labor laws, Deel acts as an Employer of Record, hiring employees on a business's behalf, and taking on the legal liability for its remote employees," explained Wang.
This includes everything from taking care of setting up entities, researching country-specific laws, drafting contracts that are compliant with local laws and payroll, taxes, and benefits for any employees located around the world.
Tips from Deel Co-Founder, Shuo Wang on expanding your team globally
Create trust in your distributed workforce from the start
It should be clear when people can be reached and what platforms should be used to reach them. Leaders and managers should over communicate about things like this so that they lead by example.
Open lines of communication are vital
Remote managers need to establish a regular cadence of check ins where employees can openly share their experiences and feedback.
Make 'time for team' time
Team time can be integrated into everyday activities – like making time for chit chat during internal meetings – and at regular virtual team events. We also encourage people to meet when they can and host offsites.
Give them the tools to succeed
Organizations need to equip employees with the resources to succeed. That means ensuring they have access to office resources, no matter where they are based. At Deel, we walk the talk by partnering with vendors to ensure that our employees have access to productive workspaces and can compliantly issue work equipment to remote workers so they can work effectively anytime, anywhere.
Read next: Our Deel HR software review tells you about this useful tool