Employees want to talk – but is HR listening?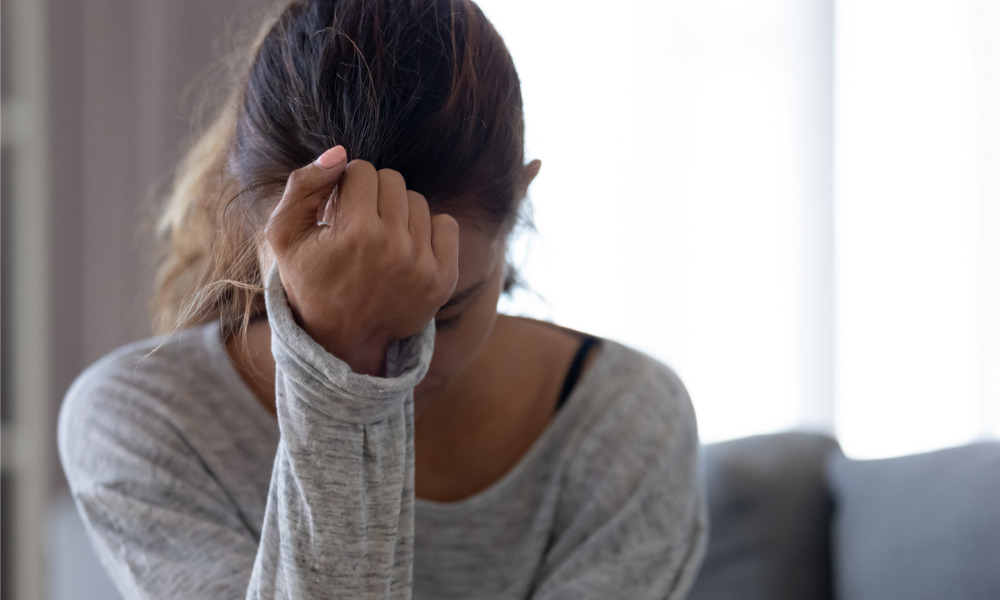 Mental wellbeing has never been more important. The pandemic caused something of a tsunami of depression, anxiety, and fatigue – with employees feeling detached and alone. HRD spoke to Morneau Shepell's Paula Allen, global leader and senior vice president, research and total wellbeing, who talked us through her findings in Morneau Shepell's recent Mental Health Index and revealed how HR can break the stigma.
"Our mental health index is a measure of the phycological health of the working population," she told HRD. "We look at a baseline of mental health prior to 2020 and the beginning of the pandemic before comparing it to where we are right now. Perhaps unsurprisingly, we found that there was a massive decline in the collective mental health of the working population when the pandemic started. We've gotten past the initial crisis, but there's this ongoing drain on our mental health – especially around emotional exhaustion. In particular burnout has become a major concern. Some of the symptoms of that, such as why wanting to leave one's job, are starting to show themselves. It's really interesting."
One of the most concerning revelations of the report was the prevalence of that unwanted stigma around mental health. The survey uncovered that, in fact, employees do want to talk about their mental health issues – they're just not entirely sure how to broach the situation. We asked Allen if she still believed there was a stigma around issues like depression, anxiety, and fatigue.
"Oh, without question," she told HRD. "People themselves are starting to feel more open minded, but what's absolutely clear is that our society still has sigma round mental health. We looked at this sigma in three areas. The first deals with close family – by which I mean, do you feel that your friends or family would look at you differently if you were to have a mental health issue? That's what we called social stigma. We also look at self-stigma - which is where you internalize some of the things that you might be hearing from society.
"Even if you yourself don't feel that you would be stigmatizing others, there is a very real phenomenon where people actually feel more badly about themselves if they have a health issue. They feel ashamed about it. And the third area of stigma is workplace stigma, where you feel that your career prospects would be compromised if you were to speak out. We still have work to do in all these areas – but workplace stigma is one of the most significant areas of concern for us."
The sharp incline in mental health issues combined with the restrictions these stigmas place upon us has caused a cyclical storm. Employees are suffering in silence, isolated from their families and colleagues, and seemingly without any authentic support from HR. This had led to a meteoric rise in unhealthy coping mechanisms such as alcohol dependency, drugs, and overeating.
"People were struggling to cope," explained Allen. "The stress of going through this pandemic, of being isolated from family, of switching to remote work – it was unprecedented. On top of that, our usual ways of coping were instantly taken away. We couldn't go to the gym, we couldn't meet up with friends, we couldn't escape on vacation. As such, people began to look for other ways to cope – things which would give them short-term comfort. Having a drink in the afternoon, for instance, that was a big one."
Read more: Will workplace bullying rise as a result of COVID-19 vaccines?
But in a virtual world, employers have a hard time picking up on these indulgences. You can't smell alcohol on people's breath when you're Skyping – so how can you spot when someone is struggling?
"We really need to be mindful of changes that we see in other people," added Allen. "We're seeing managers starting to pick up on these changes – as well as worried co-workers. The main thing is seeing someone's behaviour change. Consider the way they're interacting with you - are they not as sharp as they once were? Are they exhibiting extreme emotion? Or no emotion at all? Do you get that feeling that something is wrong? As humans, we don't give a give ourselves enough credit. When that little red flag pops up in your mind that something is different, something isn't right, almost certainly that's the case. It's very important, whether you're picking up a sign of alcohol or depression or people just generally being on the edge, to have a conversation with the person."