HRD spoke to Chatelle Lynch on the importance of taking some much-earned 'me time'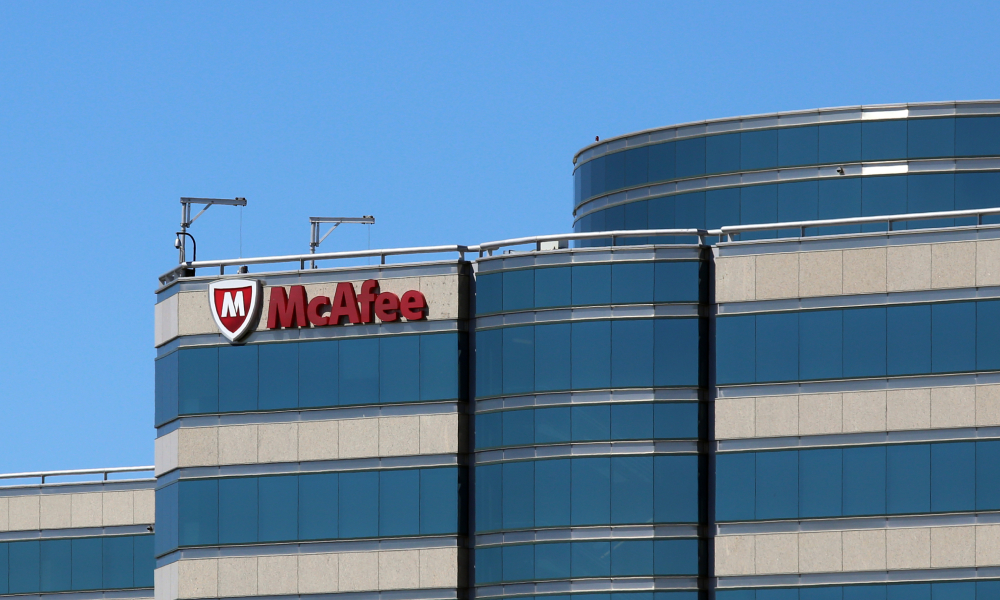 Sitting at the helm of McAfee's impressive HR strategy, Chatelle Lynch, chief people officer, understands the importance of transparent leadership.
Boasting close to 7,000 global employees, security software giant McAfee is an industry behemoth.
And though the organization may be famous for cutting-edge computer know-how, its McAfee's approach to diversity that really makes Lynch smile.
"It's not a check-box exercise or a routine conversation," she told HRD.
"It has to be part of your organization's DNA and embedded in everything you do. At McAfee, we're always asking, 'how does this support diversity efforts' and if we can't confidently answer, we rethink. Our approach is a three-pronged strategy: connect with top talent, create a culture where all can thrive, and inspire future generations.
Read more: Playboy's CPO: 'We have a strict 'no a******s' policy'
"Whether it's ensuring a woman sits on every hiring panel, setting goals for recruiters that align to the available diverse talent pool, investing in the development of diverse talent, or achieving pay parity, we make diversity and inclusion part of our everyday business practice. We've made progress with our efforts, but we know there's still work to do and we can't slow down."
McAfee's motto of Together is Power is similarly reflective of core company values. Originating from the idea that security is a team sport, the message sparked a new way of thinking and collaborating across the business as a whole.
"To better protect you, we began sharing threat information across other security organizations," added Lynch.
"We felt that the concept was not just a solid business strategy, but also found it deeply resonated with our teams. We can only achieve our mission by working as one team. We cannot afford to work any other way. It's woven through our values and applies to how we think about inclusion and building a workplace where all can belong. It's a phrase we use everywhere, from our all hands meetings to our communications.
"It's very meaningful to McAfee."
The pandemic has touched all industries, all countries, at all levels. No one was safe from the global economic impact of the pandemic. However, the true metal of a leader is shown in how they handled the chaos in a cautious, yet decisive, manner.
"We closed our offices early in the pandemic," explained Lynch.
Read more: Best Buy CHRO: 'The most difficult challenge I ever faced'
"It's amazing to see the rapid shift to the new normal of remote working overnight. Though McAfee had flexible policies, 100% remote working was untested company wide. We've proven we can accomplish our day-to-day work without loss of productivity or quality. To do that, our management team quickly pivoted, and we learned to connect with one another differently and found positive changes along the way.
"For example, McAfee Communities, our employee resource groups, are better connected across the globe. Conducting events virtually created a more equitable experience for employees across the globe. Participation is up as it feels more accessible to all employees no matter their location."
The somewhat overwrought adage of spinning a crisis into an opportunity is a bit beige in today's quick-fire world – yet it feels oddly apt here. Yes, HR has been overwhelmed by COVID-19, as have all sectors, but the role has really come into its own during the past eight months.
And on a personal level, Lynch believes that there's nuggets of knowledge that can be mined from the recent chaos.
"Honestly, I've learned many lessons," she told HRD.
"My biggest lesson is how powerful, and very much needed, a personal, transparent style of leadership is. My message to employees has been that we're in a very different time now. We all need to be flexible, adjust to the new circumstances, and just be human. Sure, we see more 'behind the curtain' of each other's lives working from home, but we don't see it all. People are coping with more than usual today, including those that are parents and those that are not.
"Mental health is a huge concern: isolation, loneliness, fatigue. With four of kids at home, I feel the pressure and challenges daily and think about what other employees across the world are navigating on top of what 2020 has thrown at us. That's why leading with empathy is more important than ever before.
"I've shared company-wide that 'it's okay' – it's okay to have guest appearances from your children on video calls, it's okay to spend lunch with your family, it's okay to take a mental health day, it's okay to not be camera ready… I've sported a messy bun quite a few times.
"And it's okay to say 'no' to that 6pm meeting because separation between work and homelife is more important than ever."