Throw out everything you thought you knew about upskilling – this is the future of development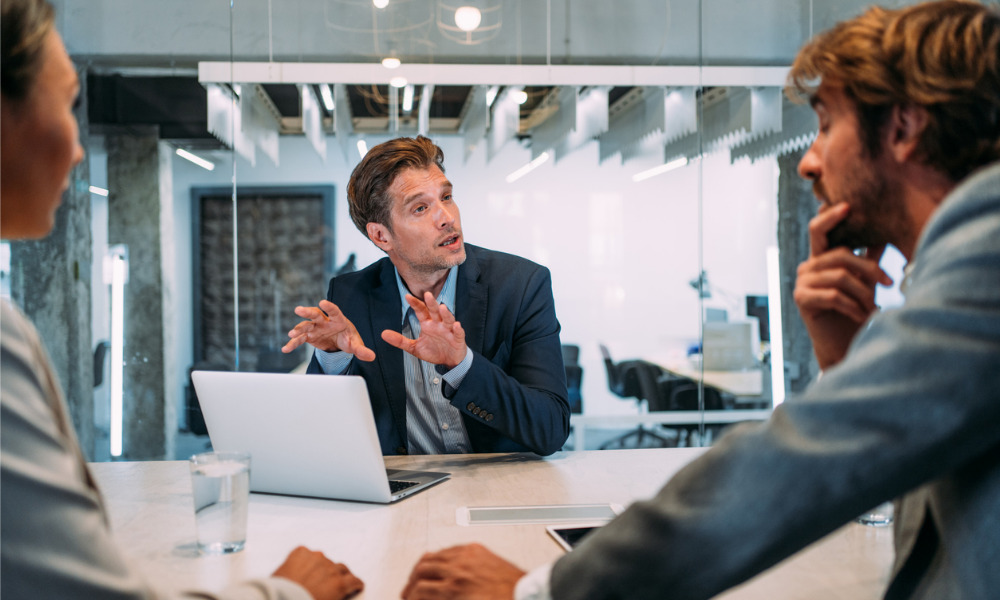 Successful people in business often cite a mentor who inspired them in their career and traditionally it's an older colleague or employer that encouraged them along the way with some sage words or game-changing advice.
But a new, more diverse multigenerational approach to mentoring is seeing younger and older staff in our workplaces providing career-boosting support to each other. Dr Julie Nyanjom, Senior Lecturer at the School of Business and Law at Edith Cowan University in Perth, works with organisations to develop mentoring programs. She identifies a changing mindset in the workplace and a growing recognition that different generations have lessons to offer each other. This, she says, has led to the growth of reverse or intergenerational mentoring, where participants take on both mentor and mentee roles and older workers learn from their younger counterparts.
"The notion that the only way we can mentor is from older to younger people is untenable these days," offers Dr. Nyanjom. "People are moving around quite a bit, you have older people getting into new positions, moving from place to place, they're not simply working in one place and retiring as we used to. Mentoring will have to change to keep up with that, to reflect our organisations, and we need to recognise that it no longer goes in one direction."
She continues: "Each one of us has experience and knowledge that we can bring to the table. It has been so long ingrained in us that as an older person it's your job to be a mentor because you know more, you have more life experiences. That isn't a bad way of looking at it, but younger people can step back and think they don't have anything to offer. We need to create an enabling environment where age and status are irrelevant, and anyone who needs a mentor can have one."
Recent research from the international professional services network, Deloitte, has found that 68% cent of millennials who intend to stay with their organisation for more than five years have a mentor.
Dr. Nyanjom believes that effective corporate mentoring programs champion the diversity employees bring to work and that strong mentoring programs which meet the needs of a diverse workforce are key to attraction and retention.
"That is going to be critical to the organisations we aspire to work for," she says. "People want organisations which are truly inclusive, and mentoring helps people understand others who make up that community."
This modern twist on mentoring across the age spectrum is gaining traction in big organisations such as the Sydney-headquartered Westpac Banking Corporation. Its Curious & Wise Program has brought together Olga Zerefos, 25, who works in digital strategy at Westpac, with 58-year-old senior marketing manager Eugene Gustafsson.
"I've always been interested in digital, and I'm far more comfortable having worked with Olga," Eugene says. "I think it's important for people to be honest enough to say they want to learn, even later in their career."
Eugene values the program because it recognises that even workers who have been in the industry for decades want to continually improve. Furthermore, she believes that the pairing has given her a great insight into the millennial mindset. "The best career advice I ever got was to look at development areas as opportunities to shine," she explains. "This program will help me continue to develop, and it demonstrates that regardless of your age you can contribute to someone else's development."
Olga explains that the opportunity to build soft skills has been key to the mentoring process. "I Iearned a lot by watching how Eugene operated," she reflects. "She does a lot of research and was focused on building a customer-centric strategy. It was a lot more than executing a campaign, she looks at things end to end. She starts with the core problem and sees it through to the solution. Learning negotiating skills is daunting, and it was great to be involved in meetings where I'd see Eugene present to senior leaders.
"I never would've thought that I'd be able to influence decision-making to help drive key projects, but Eugene was a voice of reason, and has empowered me. With this relationship setting the benchmark of what it's like to bridge the generational divide, I want to be able to continue learning across age groups.
Olga adds: "The beauty of intergenerational mentoring is that it acknowledges the skills each generation brings to the workplace and beyond, to encourage knowledge sharing. It's also key to retaining talent."
She concludes that the best advice she has had is to "get comfortable with being uncomfortable. Be willing to make bold decisions and have the courage to venture into the unknown."