Across the board, budgets are being tightened and cut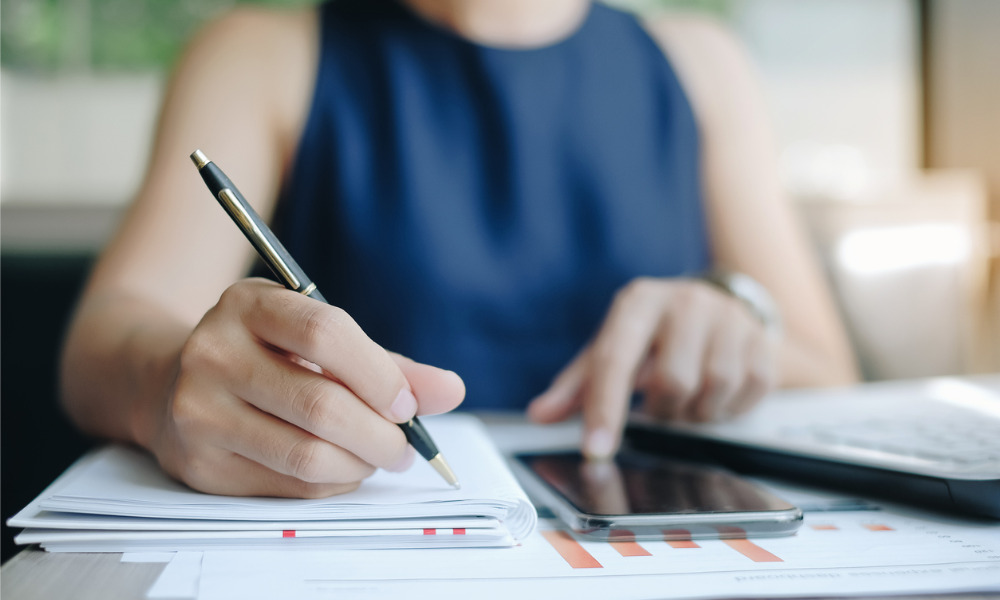 HRD spoke to Sarah Danzl, Director of Client Advocacy at Degreed, to discuss how CLOs and learning leaders can protect their learning budgets over the coming months.
Across the board, budgets are being tightened and cut. Ongoing uncertainty has the C-Suite reassessing organisational spend and department heads are all fighting to keep their budgets intact. Learning and development (L&D) is no exception.
58% of CFOs (Chief Financial Officers) are cancelling or postponing their planned department investments. In this wake, L&D leaders must establish their function and budgets as business-critical, by aligning with key business goals and communicating the value of learning to the organisation as it recovers.
To achieve this, CLOs (Chief Learning Officers) must point every L&D investment back to the bottom-line over the short, medium and long-term - and also highlight the potential consequences of the investment isn't made.
The impact of a budget cut
In the medium-term, this may appear as lost productivity or an inability to move on new business opportunities because of a lack of skilled workers. Longer-term, the impact of digital transformation, artificial intelligence (AI) and automation must be considered.
The pace of change with these technologies hasn't altered - indeed, widespread remote working may have sped up certain aspects of digital transformation. 54% of the workforce globally will need significant upskilling by 2023. That requirement still holds true and if your organisation doesn't prepare for this, the current climate will have far longer effects on your market position.
The potential returns
The potential financial returns must also be communicated. Organisations that offer comprehensive training programs generate 218% more income per employee compared to those that don't. They also enjoy profit margins that are 24% higher. It's a compelling argument to put before a CEO and CFO, especially when competitors are considered in tandem with this. If they invest in their talent and you fail to, then you may lose market share because of a lack of the right skills. Indeed, 8 in 10 CEOs state that a lack of key skills threatens their business' growth prospects.
Achieving more with less
Furthermore, many organisations are freezing recruitment (in the U.S. a third of firms have stopped hiring, in Australia, recruitment has plummeted to -2.8%, and in the UK, job vacancies have halved). This means that organisations must achieve more with their existing workers, ensuring every individual's skills are fully utilised and productivity remains high. Upskilling and reskilling feed into this, keeping people's skills up-to-date and relevant to market needs.
Preparing to pivot
It is particularly needed when an organisation has to pivot to meet new demands. Consider our sudden shift to remote work, for example, and the new skills in project management, digital tools and timekeeping needed for people to work effectively in this environment. Likewise, many businesses have created new product offerings as demand decreased for their former ones. Commercial airlines are running more cargo flights, restaurants have become grocery shops, and gyms have moved online. These pivots require different skills and, therefore, upskilling. By continuing to invest in L&D, your organisation is better able to adapt to a market in flux.
Plus, there has been a shift in learning itself. Social distancing will be in place for some time and will cut the number of in-person learning events that can occur. Virtual learning will become more important and organisations will have to invest in tools that can facilitate this effectively.
Spend your budget wisely
Finally, your argument can be made with efficient spend. Knowing what programmes and solutions work for your learners, will help you increase ROI and justify every pound and dollar spent in this new climate. That might involve divesting first. As U.S. telecoms company AT&T discovered, eliminating some tools from its learning architecture gave more resources to invest in high ROI areas. It also highlighted the true costs of remaining with old solutions to senior stakeholders outside the L&D function.
Informed decisions are key
This is a complicated time and business leaders are justifiably acting with what they know and understand now. For CLOs, the emphasis must be on providing the right information to make informed decisions about the L&D budget. Namely, in showing them the benefits of continued investment and the challenges the business will face without it.