It's not a case of 'one-size-fits-all' when it comes to new ways of working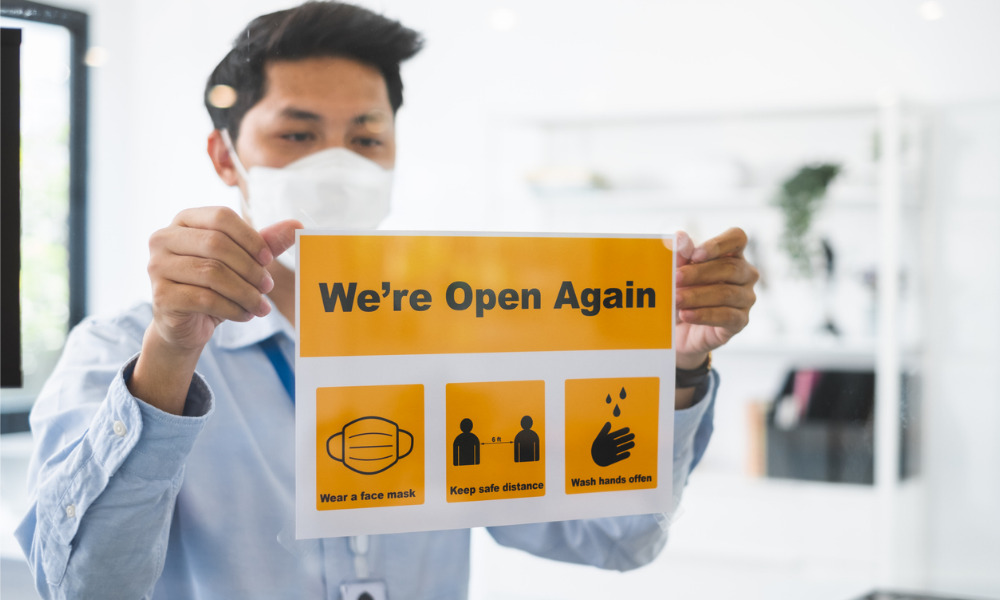 Are your employees refusing to come back the office? Well, you're not alone. All the data suggests that employees whose employer insists on negating a hybrid working agreement are planning on quitting. In fact, a report from Robert Half found that 33% of those currently working remotely would look for a new role if they were told to be in the office full-time. And while it's understandable that workers want to hold on to that pandemic freedom, it's also bad management to lay down concrete plans without consulting teams.
Executive coach and organizational expert Jim Frawley told HRD that remote and hybrid models may not be a long-term solution – and that instead organizations need to look closer at their individual make-up before coming to any decisions.
"Remote and hybrid models can be successful - but for them to be sustainable it'll depend on the organization and the system that's set up," he told HRD. "Some organizations are better suited to allow for the trust of working remotely, but productivity of an individual versus. moving the business forward are two separate discussions that need to be merged. In general, organizations weren't prepared (and still aren't) to have a scattered workforce. There's deep-rooted questions that need to be answered and re-evaluated around communication, management, and measurement of productivity.
Read more: Airline CEO thanks 17,000 workers who opted for voluntary exit
"Beyond the tactical, an even bigger question is being addressed: what are the expectations and value of the roles and individuals we have in the organization? Organizations looking to identify which set up will work for them need to establish what they are solving for? Collaboration? Communication? Productivity or effectiveness? Leaders need to harness that information and use it to drive a realistic working model."
Embracing flexibility over ingrained processes
And the data seemingly agrees. According to research from Intuition, finding a 'one-size-fits-all' model that pleases all employees is highly unlikely. While 74% of GenZ want more in-person, face-to-face collaborations, just 66% of GenX and BabyBoomers feel the same. The older generations seem to prefer the flexibility of WFH, while some younger employees worry that a remote working pattern might scupper their chances of promotion.
But if we are to negate the hybrid choices, what exactly will replace it? Since the pandemic, the way we approach work, the way we approach organizational strategy, has completely changed. Ideas that were once considered academic musings are now tangible processes – with the C-suite more and more likely to consider less conventional ways of working.
"Some organizations will go back to the 'old' way; in-person, five days a week," added Frawley. "Some will continue to test the hybrid model. I wouldn't be surprised if the five-day workweek is gone; replaced with three to four days in the office and one to two days virtually. Some will have half days in the office. With the continuing evolution of technology, paired with organizations catching up on being surprised with the pandemic; with a re-evaluation of the value of individual employees and their role, we will continue to see multiple iterations over time to test things out and see what sticks. Replacing it will be highly dependent on industry, organizational culture, and individual business areas."
Read more: Ontario expands job access to arriving Ukrainians
What if an employee refuses to come back to the office?
While policies have their place, demanding your employees return to the office is no morale booster. In fact, as we previously uncovered, it's a guaranteed way to hike your turnover and begin haemorrhaging talent. However, at the same time, you cannot allow yourself to be totally dictated to by your teams.
"In an ideal situation, the working model will be a productive conversation between the employee and the business," added Frawley. "There's going to be a balance between what an individual needs and what is better for the broader organization. We can see this as a power discussion - right now, people have the power. It will go back to the companies over time. Most companies don't want to be in the position of giving some people the flexibility of working from home – and there will need to be a consistent rule.
"I see the beginning of a complete revamping of the office. Roles and responsibilities will go away with a focus more on hiring what I call 'entrepreneurs in residence'. The ultimate question is the value of the employee and what they bring; it's only a matter of time before an individual has to articulate and create their value within an organization to continue to get work. Technology will continue to push this forward, and this will reiterate the need for a social community with work - which is true for entrepreneurs and corporate executives alike. While senior executives understand the need to articulate and showcase their value; educating the rest of the organization on this skillset will be a differentiator."