Long gone are the days when employers wanted HR people to process paperwork and payroll packets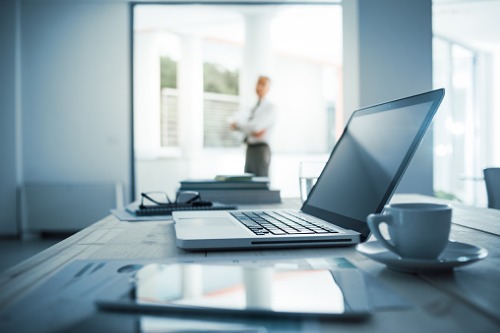 The demands on HR leaders are evolving rapidly, according to Karen Gately, founder of Corporate Dojo.
Long gone are the days when employers were simply looking to their HR people to process paperwork and make sure employees were paid on time.
According to Gately, the transition from personnel to HR management brought with it an exciting opportunity for people in the profession to influence the success of people at work.
"As HR has continued to evolve, the opportunity that presents now is to influence the success of the organisation," said Gately.
"Where once HR was expected to deliver policy, process and programs, today business leaders want far more."
Gately added that success is no longer defined by whether or not a program such as performance management is well developed or even if recruitment processes are effectively managed.
"Confidence in HR is more often influenced by extent to which such initiatives are making a measurable difference to business results," she said.
"The reality is business leaders don't typically care about complying with HR processes unless they believe doing so will have a positive impact on achieving their objectives.
"Leaders are entirely more likely to implement your recommended approach if they understand how doing so influences success."
Indeed, sales leaders, for example, want to know how revenue targets will be better achieved, CFOs often need confidence that your approach is in fact a cost-effective solution.
According to Gately, how HR strategies, policies, processes and programs influence productivity, efficiency revenue and profit are what most business leaders want to know.
Gately said that if you're looking to win the confidence of senior leaders and advance in your HR career, among the most important capabilities and approaches you need to master include the following:
Commercial nous
Understand the business you're in. As more and more senior leaders recognise the importance of people strategies in driving growth and competitive advantage, they are looking to HR for advice.
All too often, however, CEOs and Executives lack the depth of trust needed in the commercial knowledge and savvy of their HR people for a strong partnership to form.
Developing your understanding of the external environment in which your organisation operates and the key drivers of quality, customer engagement and financial performance are an essential starting point.
Work with your finance colleagues to build strong alignment between HR and business performance metrics. Leaders are far more likely to trust an HR colleague who speaks their language and knows what the bottom line objectives of the business are.
Strength of character
The simple reality is HR people can afford to be neither too soft nor too hard in their approach. Reflect for a moment on how often you have observed an HR professional adopt an either overly empathetic or indeed unnecessarily harsh stance. Building trust and respect from both leaders and staff, takes an approach people perceive as being both firm and fair.
Building a successful HR career requires a professional reputation for being someone who can be relied upon to deal with the tough stuff well. Your willingness to confront challenges and deal with sensitive issues respectfully is key.
Influencing the attitudes, behaviours and capabilities of the senior stakeholders in your organisation can at times take courage. If like so many other people you lack confidence or fear conflict, work with a coach who can help you to build belief, emotional strength and influencing skills.
Coaching
Contemplate how well you challenge the leaders you work with to rise to the next level of capability and performance.
Do you help them to see the ways in which they can become the best possible version on themselves, and in turn more effectively leverage the potential of their teams?
When leaders trust the feedback you provide, and are willing to put that advice into action, you're able to add real value to not only current performance, but also future potential.
Among the most important coaching skills you need to develop are those that allow you to guide leaders to see their current reality, identify and sign up to improvement goals and ultimately hold themselves accountable.