Think back to a time when you were young, starry-eyed and curious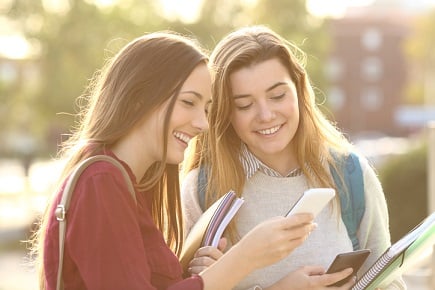 Think back to a time when you were young, starry-eyed and curious. You weren't quite sure what path your career was going to take or what you wanted to spend the rest of your life doing – and then you found HR.
We spoke to Dr. Melanie Peacock, Associate Professor at Mount Royal University and leading expert in HR, who revealed why she believes the future of the people function is in safe hands.
"The future of HR is already here – we're already evolving," she told HRD. "The future involves continually transforming our ideas, reviewing our practices and ensuring we're educating our upcoming HR professionals.
"The future, to me, is about ongoing evolution, development and examination of the core competencies. We have to understand the importance of data and metrics, and not just in terms of gathering it – the future will see us skilfully using the data to make informed business decisions."
"We'll also see an ongoing emphasis on inclusion, as opposed to just talking about diversity. And, at the risk of stating the obvious, the future is also about the effective incorporation of technology into our day-to-day lives. All of which we're already doing."
We wanted to know exactly what drew Dr. Peacock's students to pursuing HR as a career. Overwhelming, and perhaps reassuringly, many of the pupils cited a desire to help people as the main reason for choosing to study HR.
"It sounds cliché when organizations say, 'people are our greatest asset', but students really empathize with that," she told us. "And they want to make sure that continues, that people continue to be valued at work. When you make someone's work rewarding, you're making their life rewarding – and this in particular seems to resonate with my students. It's incredibly heart-warming to me."
The diverse nature of HR as a profession was also a huge positive for learners, according to Dr. Peacock.
"It involves so many different areas – it's not just about understanding one thing. Even if you're purely focused on recruitment or selection, you also have to understand compensation. After all, you can't recruit the right people if you're not paying them correctly. You've also got to understand performance management, career development, mediation and benefits."
And yet, despite all the positives listed by the eager students, Dr. Peacock notes there are still some flaws prevalent in the people function.
"I still think sometimes HR can get bogged down in bureaucracy," she added. "As practitioners, we sometimes allow ourselves to become overwhelmed – sitting at our desks churning through the workload. When that happens, we're so ingrained in getting through the work that we forget about the people.
"I always tell my students that one of the best ways you can practice HR is simply by walking around. You've got to be seen, you've got to be a trusted resource. And you won't do that if people have no idea who you are."