The Great Resignation is coming for your team – here's how to counteract the damage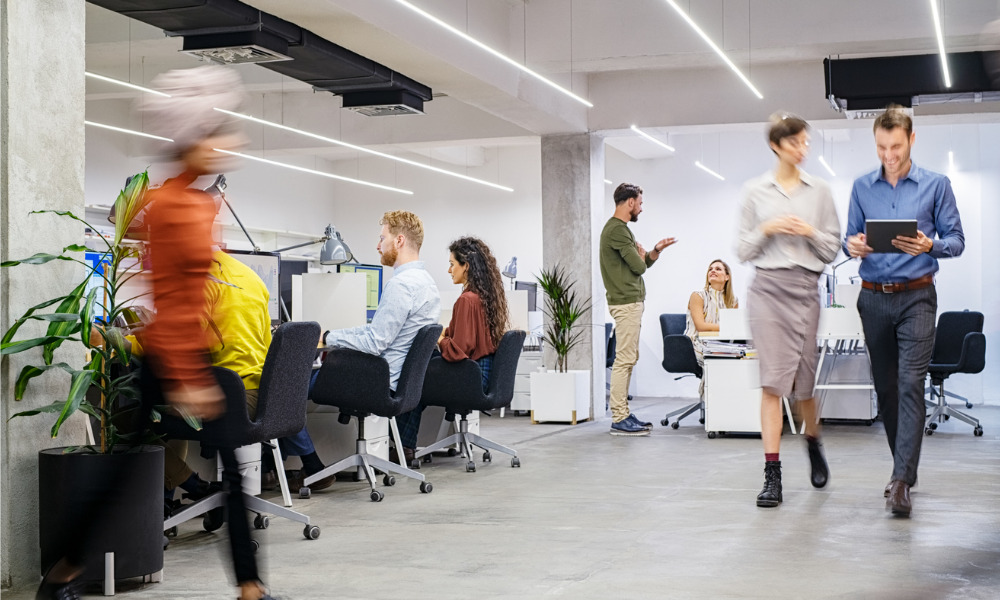 The salary an employee negotiates at the beginning of their employment never changes substantially unless they're promoted to a more senior position within the company.
A salary generally gets reviewed every 12 months with a minimal percentage increase.
Most employees are aware of this situation and rely on the stimulation of the work that they do to keep them motivated. But in times of low unemployment, the job market becomes more enticing and it won't always be a bigger salary that takes staff away.
It is the other 'non-negotiable' tangibles within a company environment that keep an employee engaged. That includes the culture, the direction, the overall philosophy of the company with regards to its sustainability outlook and of course any incentives the business can provide along the way to reward employees.
"Staff rewards have the best impact if they are tailored to what motivates an individual," Ellen Hooper, executive coach and people and culture consultant, told HRD. "The best way to work that out is for people leaders to have discussions with their people about the parts of their working life that mean the most to them and what they would like to change to get more out of their work and their workplace and then match rewards to meet each individual's needs."
There is an abundance of ways employees can be compensated for their work that falls outside of their normal salary. These include trips away; flexible work conditions, gifts, dinners, coaching, additional leave, courses paid for or reimbursed and even mentoring.
Hooper believes that human resources have a vital role to play in compensating staff.
"HR can support leaders to get to know their teams better by providing them with conversation guides to support regular leader conversations," Hooper added. "People and culture teams can also provide clear guidelines for reward and recognition and support leaders to identify opportunities and development activities for their people that support an individual's career aspirations.
"Human resources can also support an organisation to put in place a proper budget so that 'non-salary' compensation is financially provided for."
With performance reviews generally completely yearly, or six-monthly at best, this allows opportunity for extra compensation benefits to be given on a more frequent basis. This can be used as a stimulating tool for employees.
"Non-monetary benefits like leave, workload, flexible work, recognition etc should be offered regularly if not daily," Hooper said. "Gallup institute research shows that non-salary benefits can be very impactful on morale, but only if employees are paid fair, market-rate salaries. Non-salary benefits can have the opposite effect if people are being (or perceive that they are) underpaid. Well executed non-salary benefits can improve retention. Benefits that drive autonomy such as flexibility and recognition can also create psychological safety and improve problem solving and innovation."
Work-life balance
There is no doubt there has been a shift since the start of the global pandemic towards a more sustainable work-life balance. This is evidenced by the half-full CBDs particularly in Sydney and Melbourne.
The balance of power has shifted and employers need to actively listen and act on employee demands.
"HR needs to actively engage with existing and prospective employees to understand what they want but more importantly 'why'," Bryan Froud, JLL director, collaboration design, said. "Human resources should be working with the talent acquisition team to understand what is attracting new employees and holding honest exit interviews to understand why employees are leaving,
"They also need to work with managers, property and the IT teams to ensure the workplace experience is unique and engaging."
JLL is one of Australia's leading property companies specialising in commercial property and investment management employing approximately 3,000 people in Australia and almost 40,000 across 16 countries. It regularly surveys and communicates with its staff on its needs and wants.
"Flexibility and wellbeing are emerging priorities now, employers need to get creative about the events held within the workspace that bring employees into the office to reinforce culture and build/strengthen relationships," Froud said. "Organisations should steer clear of mandating a set number of days in the office because every employees circumstances is unique and likely changed since the pandemic. An example of some employee perks that I've encountered with clients include zero-waste cooking classes, which ticks the box on wellbeing, sustainability and social needs, making.
"You can also consider options for Australia Day by making it a voluntary day off or a day that you can work and swap with another day later in the year and working 'holidays' where you can work remotely for four to eight weeks a year overseas.
"It's important that benefits are rotated because the positive effect of benefits diminishes over time, and soon becomes an expectations. This means human resource professionals need to constantly curate new and engaging experiences all through-out the year, otherwise employees will begin to see perks as 'the norm'."
Rewarding employees can come in many forms. It just takes a combination of creative thinking and talking to your employees to find out what they want.