Jamie Dimon's come down with a bad case of Zoom fatigue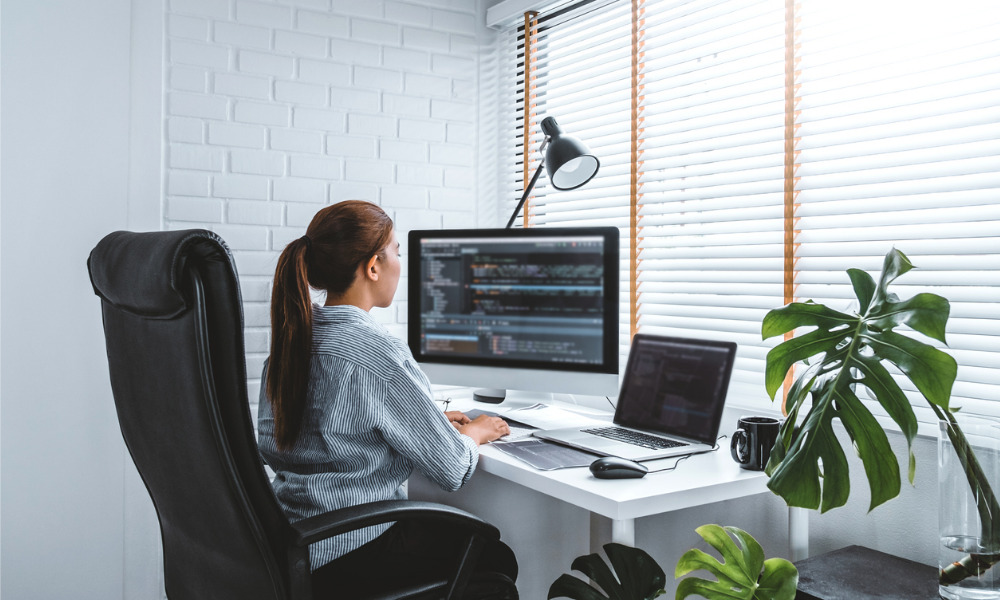 As companies continue to pivot towards a hybrid working model, one CEO believes remote work could have a detrimental impact on more ambitious employees.
According to Reuters, JPMorgan Chase & Co's chief executive Jamie Dimon said working from home doesn't suit employees who crave the 'hustle' – and that exclusively remote models simply don't 'work for young people'.
"It doesn't work for those who want to hustle," he explained at the conference. "It doesn't work for spontaneous idea generation. It doesn't work for culture."
And it's not just remote work that's annoying the CEO – it seems he's caught a bad case of Zoom fatigue.
"I'm about to cancel all my Zoom meetings," Dimon said. "I'm done with it."
Unsurprising, really, when you consider the even CEO of Zoom, Eric Yuan, now has Zoom fatigue.
Read more: McDonald's Twitter thread is a lesson in empathy
Remote work has been a divisive issue for employers since the start of the pandemic. While some leaders believe that working from home is fully sustainable and productive, a lot of executives are craving a return to normality. HR leaders have done their best to help keep morale and work ethic high, but there's no denying that collaboration and innovation have suffered due to a lack of face-to-face interaction.
Research from Martec Group found that 27% of employees don't like working from home but are willing to do so for the sake of their company. However, the majority of those asked claimed they now actively dislike remote work – and wish to return to the office.
What started as a pre-pandemic dream, working from the comfort of our own homes, has now taken a huge toll on overall employee wellbeing. Multiple studies show a nosedive in psychological health, with issues such as depression, anxiety, isolation weighing heavily on burned out employees.
Read more: COVID-19: Top priorities for HR leaders revealed
Speaking to HRD, Paula Allen, global leader and senior vice president at Morneau Shepell, explained how lockdowns and WFH has led to a rise in self-medicating.
"When the pandemic struck, people struggled to cope. Our usual methods of de-stressing were taken away. As such, people began to look for other ways to cope – things which would give them short-term comfort. Having a drink in the afternoon, for instance, that was a big one."
Setting aside the effect on our mental wellbeing and physical health, remote work has been found to negatively impact career trajectories. A recent study from Stanford Business School found that in-office employees were more likely to be rewarded with promotions and pay rises than their remote working colleagues.
There's certainly evidence on both sides – and no one definitive answer as to how leaders should plan their future strategies. However, as Dimon said, there's simply no substitute for the office.
"We want people back to work, and my view is that sometime in September, October it will look just like it did before," he said. "And everyone is going to be happy with it, and yes, the commute, you know people don't like commuting, but so what."