Rola Dagher, president of Cisco Canada, talks leadership and diversity in the C-Suite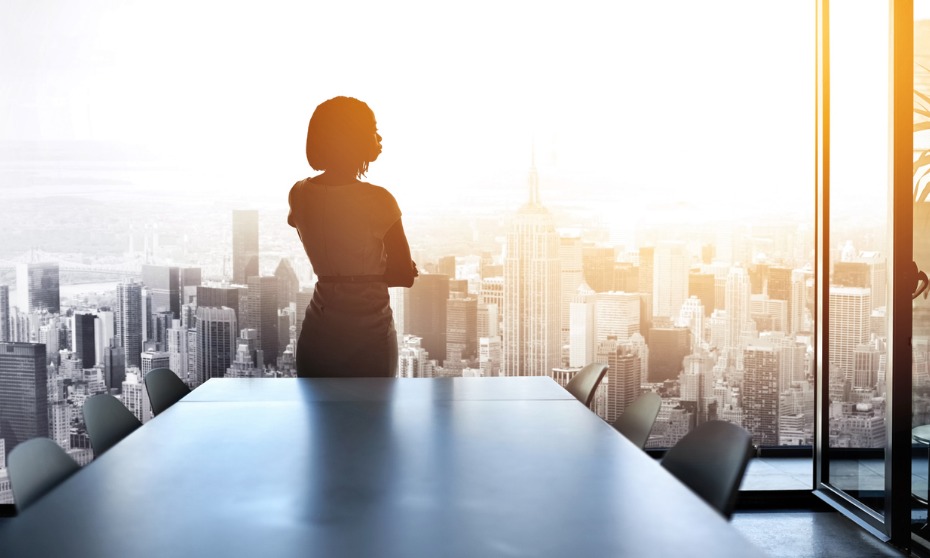 Rola Dagher is president of Cisco Canada, having enjoyed a long and distinguished career in leadership and technology. Born and raised in Lebanon, Dagher emigrated to Canada during the war taking up the role of director at Bell Canada. She spoke to HRD on the evolving role of leadership in the technology sector and explained to us how her personal leadership style focuses on serving rather than being served.
"I've been in this industry for over 30 years now," explained Dagher. "I became a leader about nine years ago and, so far, I'm absolutely in love with the role. It's all about being obsessed with our people, our customers, and our partners. I started my technology experience at Bell Canada, from there I moved to Dell where I stayed for five years. Then, around 13 months ago, I started by dream job here at Cisco Canada."
Dagher was quick to tell us about the many schemes and initiatives at play within Cisco Canada, including a ground-breaking program called Connected North.
"Every day I wake up proud because I'm working for Cisco," she explained. "And that really does all come down to the people. To me, it starts with people and it ends with people. Being a servant leader at an organization such as Cisco, one that's really driven to transform business, is amazing. I'm so proud of the technology we're innovating on a daily basis because it empowers communities and it drives global change.
"Our main objectives for the past 12 months dealt with converting the old, traditional tech-legacy into propelling tech to the heart of everything we do. Right now, we're at the intersection where technology is impacting human progress on a variety of different levels. We have an initiative called Connected North in Canada, where we connect our First Nation People through technology to help them learn new skills and understand more about what lies outside of their territory. The program helps to link them to places like The Louvre, to international hockey coaches in Toronto, essentially to people all over the world who can deliver ground-breaking mentoring sessions for them.
"At Cisco, we're also especially passionate about safeguarding mental health. There's a big gap that we have in Canada that technology could really help disrupt. It'll be a monumental differentiator to help us find ways we can improve on mental health schemes throughout Canada."
In today's uncertain world, the only really constant is change. Leaders are faced with the relentless task of future-proofing their organization in order to ensure it weathers any storm ahead. Dagher's seen the evolution of Cisco Canada since joining the company some 13 months ago, through a self-evident transformation process.
"Personally, I don't want Cisco Canada to be a place people have go to, it has to somewhere employees really want to be," she prefaced. "I need people to be passionate about what they do because once you find that passion the sky is your limit. Specifically, looking back on what we've built here, we've fostered an environment that empowers people. We've built such a strong foundation based on unleashing employees' potential. We embed values in our people to go out there and believe wholeheartedly in disrupting, giving back, and ensuring technology is at the centre of all.
"As we go into the fourth industrial revolution, we need to prepare our next generation to go out there and deal with GenerationR (robotics), AI and data. Technology is going to eb the enabler, but people are always going to be the transformer. Because no matter how smart the robot is, it'll never be able to take over the Emotional Intelligence of a human worker. I always say, in the old days HR would hire for IQ, today it's all about EQ; that's the biggest differentiator we as humans have and that's what we, at Cisco Canada, believe to be the future. Namely, it's the culture of continuous improvement."
And for Dagher, a determining factor of how well a culture performs stems from the leadership team. For her, authentic leadership emanat from an ideal she calls the 'servant leader'. She explained to us how the archetypal president of an organization should be humble, adaptable and willing to empowering their team to go out there and make a real impact.
"Three powerful words I use everyday that keep me learning and excited about my role are 'empowering', 'inspiring' and 'impacting'," explained Dagher. "For me, leadership is not an honor. You don't simply wake up a leader, you earn it through dedication and hard work. Leadership is absolutely not an action or a title, it's something you impress upon your people, enabling them to be the very best at what they do. That's what I love about being a leader, it's who I am in a nutshell."
This desire to really make a valuable and long-lasting impact on her team stems from Dagher's determination to grab every opportunity that falls in her path. And, as a female leader, she's very committed to the notion of strength. "You never know how strong you are until being strong is the only option you have. I always say, you miss 100% of the shots you don't take in life. Believe in yourself, believe in your ability to make a difference in the world. After all, every voice counts; so don't miss any opportunities that come your way. Make sure you go out there and be yourself, because everybody else out there is already taken."