Google ex-head of HR gives some insights into staying on top of your game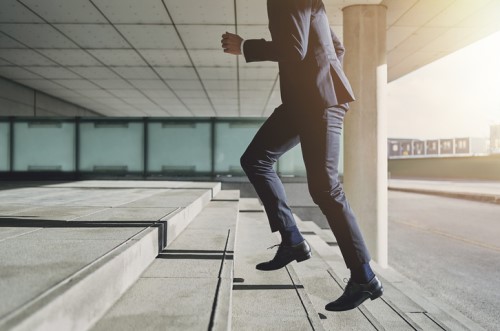 The world of HR is competitive. Whilst we may be operating in a people-centric sector, that doesn't mean we have qualms about getting ahead in our own careers.
HR leaders are often cited as the most overworked of all professionals, with practitioners overwhelmed by stress at least once a month. And, despite the demanding nature of the job, there's always a buzz around the office when talk of a promotion surfaces.
Picture the scene. The chance of a higher position opens up within your company – and happily, you're given the job. It's all smiles until you realize that you'll now be in charge of managing your former colleagues. Your co-workers, your friends, are now your staff.
Normally, and thankfully, most of the time your team should be happy for you. However, how do you manage an employee who also went for the promotion – and lost out to you? How do you deal with an embittered worker who wants your job?
HRD has come up with five simple steps to addressing the situation with tact and dignity.
Speak to them face to face
Communication is key here. If you've just taken on a new position, you need to allow for an adjustment period. If you sense an uncomfortable vibe then feel free to organize a private meeting with the worker in question. Conflict in the workplace is nothing new – but there are new and more strategic methods of dealing with it.
A recent report from CPP found that employees spend around 2.8 hours every week involved in office conflict, surmounting to two weeks of lost productivity every year. As a new manager, can you really afford to sacrifice this much time to deal with trouble-making staff?
Make the first move and confront the employee head-on.
Stamp your authority
We're not talking about turning into some sort of corporate psychopath here – rather assert your role with confidence. There's a good reason you landed the job in the first place, just remember that and calmly stamp your authority on the team. Whatever you do, do not become angry.
Speaking to HRD earlier last year, Christine Pearson, professor of global leadership at the Thunderbird School of Global Management, explained the negative consequences rage has on a team.
"Displays of anger can be so common and powerful in some organizations that employees sometimes learn to habitually use anger to get their way," she said. "Working with and around angry people is exhausting: It wears others out, undermines their drive, and suppresses their cognitive abilities."
Stay one step ahead of the game
Let's be honest – if someone is gunning for your job, they'll be watching and waiting for you to slip up. In order to mitigate that, always keep one step ahead. That means lots of forward planning, great time management and an eye for detail.
Lazlo Bock, former HR lead for Google, believes that one sure-fire way to get ahead and stay ahead in the workplace is to focus on both your best and your worst employees.
In his book, Work Rules!, Lazlo writes: "Put your best people under a microscope. Through a combination of circumstance, skill and grit they have figured out how to excel. Identify not just your best all-around athletes, but the best specialists. At the same time, have compassion for your worst performers. If you're getting hiring right, most of those who struggle do so because you've put them in the wrong role, not because they are inept."