'Each case of workplace discrimination is one too many'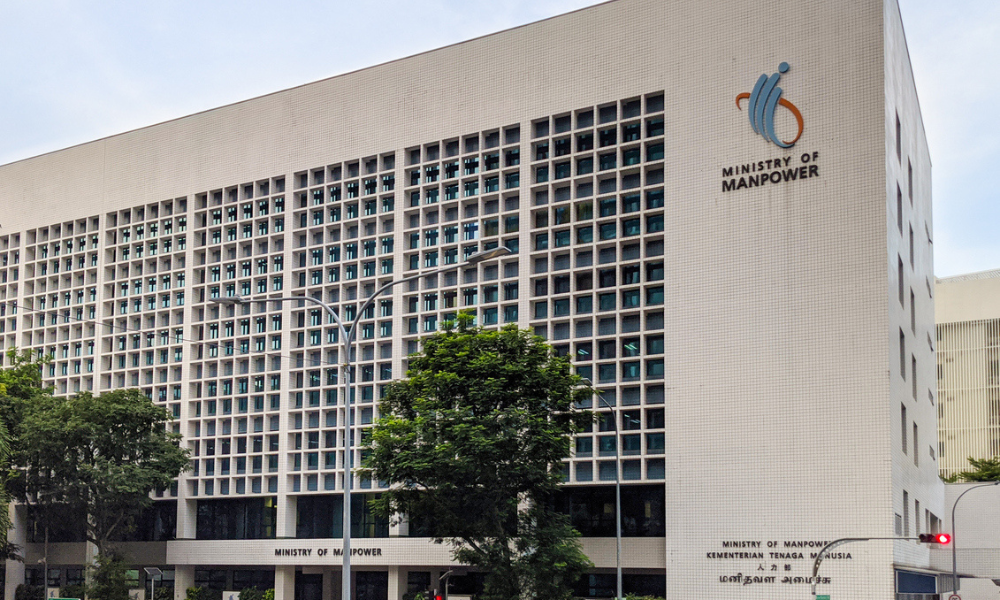 "The committee's recommendations aim to entrench the fair employment standards that we have built up over the years, and strengthen key areas in our framework," the interim report said.
If enshrined into law, the bill is expected to complement the existing Tripartite Guidelines on Fair Employment Practices (TGFEP).
It all adds up to "a mediation-centred approach" that "will significantly strengthen our stand against discrimination and support progressive and harmonious workplaces," said Manpower Minister Tan See Leng.
The report follows the commitment made by Prime Minister Lee Hsien Loong in 2021 to write the TAFEP guidelines into law, Channel News Asia reported.
4 key themes
The interim report has 20 recommendations categorised under four key themes. They include:
Strengthening protections against workplace discrimination: This recommendation includes prohibiting workplace discrimination in respect of age, nationality, sex, marital status, pregnancy status, caregiving responsibilities, race, religion, language, as well as disability and mental health conditions.
The recommendations also seek to prohibit the use of words or phrases in job advertisements that indicate a preference for a protected characteristic. Other recommendations push for the retention and enhancement of the TGFEP, while making the legislation cover all stages of employment, including recruitment and dismissal stages.
Provisions to support business/organisational needs and national objectives: The following recommendations under this theme support employers in their hiring preferences, including allowing them to consider a protected characteristics if "it is a genuine and reasonable job requirement."
It also allows employers to favour persons with disabilities and seniors over other groups in hiring decisions, even if another candidate may be equality or more qualified.
The recommendations also allow religious organisations to make employment decisions based on religion and religious requirements and exempts small firms from the legislation.
Processes for resolving grievances and disputes while preserving workplace harmony: These would require employers to implement grievance handling processes that protect employees who report workplace discrimination and harassment. They also seek to ensure that unions play a "constructive role in dispute resolution for workplace fairness."
In cases of discrimination claims, the recommendations push for required compulsory mediation, with adjudication as a last resort.
Ensuring fair outcomes through redress for victims of workplace discrimination and more appropriate penalties for breaches: These recommendations put forward monetary compensation of up to $5,000 for pre-employment claims and up to $20,000 for non-union members, and $30,000 for union-assisted claims.
They also encourage parties to "explore non-monetary remedies," including reinstatement of an employment offer or providing an apology letter.
For suspected serious breaches of workplace fairness legislation, the recommendations allow the state to conduct investigation on such claims, with a view of taking enforcement action.
A range of penalties, including corrective work orders, financial penalties, and work pass curtailment, for firms or culpable persons is also recommended, depending on the severity of the violation.
Incidence of discrimination
The interim report comes despite the decline of discrimination incidences in Singapore following the enforcement of the TGFEP. MOM's Fair Employment Practices Survey in 2021 found that the number of resident job applicants who experienced discrimination during a job search dropped to 25% from 43% in 2018.
"While the incidence of discrimination in Singapore has improved, each case of workplace discrimination is one too many and we can strengthen our framework to stand against discrimination," MOM said in a statement.
The interim report is now open to a one-month consultation period, with feedback directed to the Ministry of Manpower, which said the committee will continue to engage stakeholders in the coming weeks as it refines its recommendations and a final report is expected to be ready later this year.