By streamlining tedious HR tasks, automation frees up employees to do more value-added work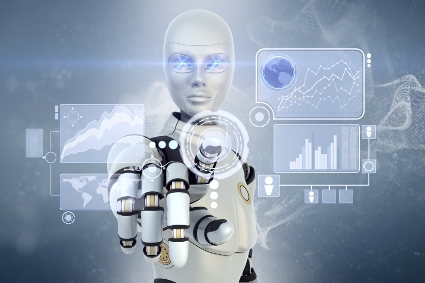 From information systems and cloud applications to AI and robotics, digital transformation continues to impact on all aspects of an organisation, and HR is no exception. According to earlier
reports
from Bersin by
Deloitte
and CB Insights, deal activity in HR tech has been on the rise for the past five years, with more than $US2bn invested in HR tech systems each year for 2015 and 2016 – most of which has gone into human resource management system platforms for the mid-market.
Meanwhile, PwC's latest
HR Tech survey
revealed that more and more companies are looking to migrate their processes to the cloud, anticipating that doing so will significantly lessen the 'paper pushing and transaction processing tasks' of HR, which will in turn empower them to act more like 'business partners' and participate more extensively in the strategic side of business.
HRD
chatted with Lynn Pua, head of HR, S.E.A. for JTH Group, about the effects of HR tech, and she agreed that technology is enabling HR to move into more strategic roles.
"With technology becoming increasingly integrated in HR Management, it has significantly helped in improving productivity and increasing efficiency. That gives HR less to do in terms of administrative activities, and more on interpreting information for strategic planning," said Pua.
Being a large-scale technology solutions provider, it's not a surprise that one of JTH Group's first must-haves is an HRIS of their own that allows effective streamlining and management of its global processes. "Our HRIS that supports our global operations is a good example of cutting-edge technology…no manual submission of monthly HR-related reports is needed, as our headquarters are able to consolidate the findings from the system."
For Pua and her team, it all boils down to automating these basic processes that remain vital to decision making. "Automation has alleviated HR from time-consuming HR operational tasks [such as generating] staff turnover and headcount reports, including the nature of contracts, demographic trends of the current workforce – allowing the team to spend more time on other aspects of their jobs, especially focusing on aligning HR activities with HR strategies."
Despite widespread fears that automation and tech advances will result in job losses, the ISG Automation Index
report
confirmed that it's the tasks that are being automated and not entire jobs. The automation trend enables employees to not only do more in terms of volume, but also learn to prioritise 'higher-value work', and this increases their employability and value in the company.
Another area that Pua thinks would benefit from technological disruption is in employer branding/talent acquisition. "I strongly believe in looking beyond the usual corporate strategies and exploring disruptive technologies that will drive staff productivity and spur recruitment efforts," said Pua. For starters, the team has been doing everything they can to the online platforms available – Facebook, LinkedIn, and their own career website – to reach out to more of tech-savvy younger generation, generate better leads, and improve overall turnaround time.
With all the advances in HR tech, one aspect Pua mentioned that could use some improvement would be the customisation capabilities of existing HR systems. "Though not significantly challenging, if I were to mention one area, it would be the migration of data and matching of codes, as some systems do have limitations in accommodating certain customised reports that we used to maintain."