A new survey has revealed the priorities of employees across the Asia Pacific region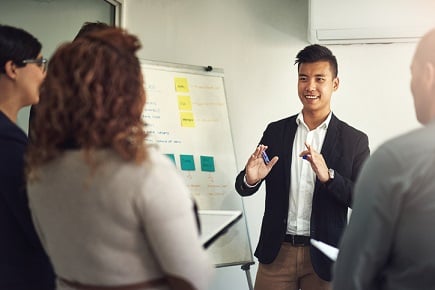 A new survey is offering insight into the key drivers behind employee engagement with work-life balance, supportive managers and access to professional development coming out on top.
According to the Qualtrics Employee Pulse Study, just 53 per cent of workers in the Asia-Pacific region are engaged – when broken down by country, New Zealand scored 57 per cent, Australia scored 56 per cent, Malaysia scored 51 per cent, Singapore scored 45 per cent and Hong Kong scored just 40 per cent.
Employees in both healthcare and travel & leisure are the most engaged (at 60 per cent) while the least engaged are those in media & advertising and in public relations (at just 40 per cent).
The survey also found that 15 per cent of workers in the Asia-Pacific are looking to leave their current jobs in the next two years – the number is highest in Hong Kong, with 21 per cent looking to leave.
Per industry, retail workers are also most likely to look for a new job (21 per cent) followed by media & advertising (20 per cent) and finance (18 per cent).
Those intending to stay cite their employers' support for work-life balance, the right level of training, and the trust they have for their colleagues.
"Work-life balance is not a 50-50 split," said Steve Bennetts of Qualtrics' Employee Experience. "It's about understanding all these experiences where the workplace and personal life intersect with each other."
Other findings:
Nearly a quarter, or 24%, of workers in the region are stressed or emotional because of work. Most stressed are those in the telecom sector (44), while least stressed are those in manufacturing (19%).
Forty-five percent of Asia-Pacific workers look forward to going to work, with New Zealand workers the most driven (54%) while those from Hong Kong the least (34%). Those in utilities (56%) look forward to going to work the most while those in the public sector and in retail (both 28%) the least.
Again, work-life balance is a factor in looking forward to going to work, followed by a manager that helps with tasks, the ability to try out new things on the job, and having a manager who helps resolve work-related issues.
Information from 4,505 workers in various industries around the world was used for the Qualtrics Employee Pulse Survey