Major companies flock to sought-after spots in Singapore, putting a squeeze on the property market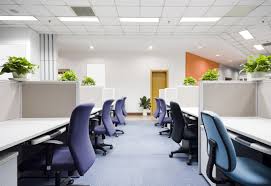 Average rent for top-tier buildings – in Raffles Place and Marina Bay -- rose for the first time in eight quarters, says property consultant Knight Frank, because more tenants tried to secure prime office space.
The rates averaged at $9.34 per square foot, a 0.2% increase quarter-on-quarter, reported the Singapore Business Review.
For example, tech giant Microsoft and shipping joint venture Ocean Network Express committed to occupy 125,000 sqft and 50,000 sqft of office space, respectively, in Q2.
Along with the price, occupancy in A+ buildings inched upward from 97% to 97.3%.
Overall, rents in the CBD stayed the same at $8.31 psf, as rentals of Grade A buildings in most precincts posted mixed-bag performances.
But older office buildings did not enjoy the rise, with average rent dipping 0.2% to $8.25 psf, marking the ninth month of decline.
"The 'flight-to-quality' phenomenon with first-wave tenant moving into the newly-built Marina One East Tower and UIC Building is starting to impact older Grade A office spaces, with some landlords of these buildings under pressure to backfill their vacated spaces," according to Knight Frank.
Secondary spaces -- currently occupied space that is available for lease from the existing tenant -- also pressure landlords to look for new occupants.
Consolidation within the banking and finance sector has released a total secondary space of 260,000 sqft. This accounts for 70% of total available secondary space in the CBD.
Meanwhile, rentals in the Shenton Way/Robinson Road/Tanjong Pagar precinct rose 0.6% QoQ to $7.9 psf. This was higher than 0.5% QoQ increase in Q1 2017.
The completion of the Guoco Tower has helped uplift the appeal of Tanjong Pagar for international and local enterprises.
Average rent of Marina Centre/Suntec precinct dipped 0.8% to $7.92 psf. Occupancy slid from 94.7% last quarter to 94.3%, due to relocation activities to other precincts and consolidation of existing tenants.
Related stories:
How expensive is Singapore for expatriates?
Green buildings are good for the health