More than achieving efficiency, automated and easy-to-access HR processes empower employees to become independent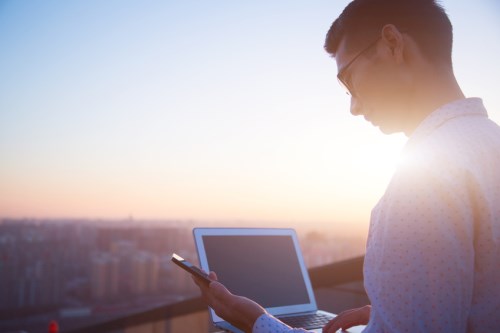 In the book entitled Empowered, published by Harvard Business Review, Josh Bernoff and Ted Schadler described a species of employees called HEROes – Highly Empowered and Resourceful Operatives; these are people who are adept in using technology and are able to reinvent themselves in the process. As mentioned in a chapter excerpt, one characteristic of HEROes is being "do-it-yourselfers"; given their exposure "as consumers to powerful mobile, video, cloud and social technologies", they extend this expectation to the workplace and tend to tap into easy tech solutions to fix business issues on their own, instead of waiting for approved tools and schemes from management or IT.

Yet, the case of being accustomed to having an arsenal of technologies on hand is not something unique to HEROes, but rather easily applicable to many of the younger generation of workers today, who are a good mix of digital natives and migrants as most of them grew up with these technologies. Thus, instead of worrying about employees not being able to cope with technology, some employers have already realised that having updated and 'self-service oriented' technology is, in fact, necessary to meet employee expectations and properly engage them.

However, one challenge right from the start that employers need to consider is developing or finding technology that not only meets business needs but also suits employee needs. As explained in an HPE insights article, many companies are quick to invest in management systems and software that end up barely used because learning how to use them simply takes too long. To avoid that, management might consider instead what the end users – the employees – want: "Most employees want increased mobility, access to user-friendly analytics tools, and the flexibility that comes with operating in the cloud. They will tend to embrace technologies that are easy to use, more amenable to frequent change, and highly flexible."

For HPE Singapore, one of the top performing companies in HRD's Employer of Choice Awards, self-support through technology is a way of life. The benefits of HR tech include having information at everyone's fingertips, creating a virtual work environment, and allowing managers and employees to easily accomplish the day-to-day HR processes that they have to deal with.

In HRD's chat with Prabhu Rammurthi, director, HR global services, APJ, Hewlett Packard Enterprise Singapore, he explains the key areas that could use more innovation in terms of HR tech.

"Employee and manager support are areas that could benefit more from technology adoption. For employee support, this ranges from onboarding to managing their personal data, access to easy-to-manage and effective self-help for basic HR queries, mobile-enabled transactions related to employee reimbursements, benefits administration, etc.," he said.

Rammurthi also highlighted the role of HR analytics in facilitating self-help/service and creating a more 'proactive' support model. "Adoption of HR analytics [in current HR models and systems] helps push relevant updates, notifications, triggers, and content to employees, and within specific context for actions they may need to take, either as a staff member or as manager, rather than [keeping to] a reactive HR support model."

The idea of self-service isn't just about using certain key tools to boost efficiency, but ultimately traces back to the culture that HPE aims to foster, especially with HR going digital.

"HR going digital certainly has a positive impact on the corporate culture, where our core values are centered on Innovation, Collaboration, and Action," said Rammurthi. "Technology adoption certainly helps with meeting these expectations."

"While it does put the onus on the employee to manage several things independently while leveraging the tools, it is important to set clear expectations for employees about the HR model, and back that up with the delivery of a seamless HR experience by adopting relevant tools and ensure they work effectively."

For Rammurthi, technology and culture go hand in hand, though it's important for HR and leadership to create "a clear distinction [for employees] between what can be managed via self-service or leveraging technology, and what requires a definite life engagement on interaction".