Every HR professional knows the pain of losing a highly valued employee who has been heavily invested in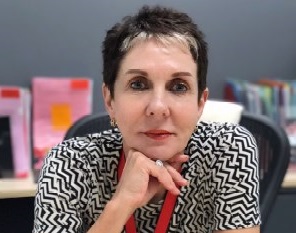 Every HR professional knows the pain of losing a highly valued employee who has been heavily invested in. HRD chats with Alison Sibree, Oracle's vice president of human resources, APAC and Japan, about how her company retains its brightest stars
It has long been a perplexing question for HR professionals: how much staff turnover is healthy? While certain industries and locations in Asia are struggling through significant skills shortages, HR must also be mindful that they may invest heavily in high performers only to have them walk out the door. However, this might be a risk worth taking, suggests Alison Sibree. "Some turnover can definitely be healthy to keep fresh ideas coming into an organisation," she says. "However, it's important to look at it through a different lens. Some turnover is non-regrettable – it simply didn't work out for whatever reason. It could have been a poor hiring decision, or you just can't meet the aspirations the employee has of the company."
It's the 'regrettable turnover' that irks Sibree the most, as more often than not it's avoidable. "When you lose your top talent, people who you've sincerely invested in, in the hope that they have long-term future with you, that's a concern," she says.
This is where Oracle's carefully honed retention strategies and talent insights hopefully pay off. While Sibree says Oracle will counter-offer those employees who are moving with more pay, she is mindful that such solutions are often only short-term fixes. "It buys you time," she says. A far more successful approach, she adds, is proactively managing expectations and ensuring your Employee Value Proposition (EVP) is market competitive. Financial remuneration is just one component to assess.
The EVP in focus
"If you look at an EVP there are three integral components. One is career and learning, and keeping employees' skills current so they are constantly marketable. Next is the organisational culture, and then it's the financial element," says Sibree, who references Maslow's famous hierarchy of needs as an effective basis for most EVPs.
While Sibree acknowledges that remuneration benchmarking by industry and role is important, there will sometimes be financial pressures beyond the control of employers that need to be factored into employee decision-making. She says these "unpredictable and unknowable" elements can be counterbalanced by opportunities to develop skills and provide career paths.
"Employers need to ensure they're helping employees to keep their skills sharp, so they can stay up to date with whatever is happening in their world," Sibree says. "They want that flexibility and autonomy; they've got to be digitally connected, mobile and social. They also want instant feedback and recognition. If they are getting some of those things – and learning accommodates a lot of this – then basic compensation is less important."
Sibree adds that ideally a company's EVP should be resilient and broad enough to cater for all employees, regardless of age – but the ever-growing millennial contingent cannot be ignored. "Any attempt to pigeon hole an entire generation is somewhat of a misnomer," she says. "The millennial generation has not known a time without digital technology, or at least the internet. They take it for granted that you can put a playroom, a research library, a movie theatre, or an entire yellow pages for the whole world in your back pocket. So they are really reacting to what's in their world right now. Employers must be mindful of this."
L&D and career progression
Irrespective of employee age, lack of career progression is often cited in surveys of why employees leave employers. Oracle navigates this challenge by being transparent with any role that comes up, and providing rich learning opportunities for all employees.
"Employees have an opportunity to manage their own career by applying for any role that comes up, whether that's a replacement or incremental role," says Sibree. "In my experience, talent development and career options rank in the top four reasons for people to stay in an organisation. If it's not done well, they will leave and go where they can manage their career, and get the breadth of experience they want by moving laterally across an organisation, or across department boundaries."
Sibree has noted in recent years that millennials in many ways have greater flexibility in this regard than other workers. "They are not bound by saying, 'I was not trained in that particular discipline therefore this is where I will stay'. They are far more willing to try new things and don't mind failing."
Closely tied to career progression is learning and development. Research by
Bersin by Deloitte
indicates that average tenure in a job is 4.5 years, and the 'half-life' of a learned skill is just five years. That means employers must proactively be aiming to keep skills sharp. Sibree believes there is a potential for a win-win scenario.
"What that means is companies need to invest heavily in employees with the intention of keeping them for an extended period. Even if, to some people, five years don't seem like a long time, it's in our interest as an organisation to keep their skills sharp, and it's in the interest of individuals to keep skills fresh so they can market themselves."
Becoming a talent magnet
At the heart of talent attraction and retention in 2017 is a recalibration of the employee/employer relationship.
"It's pushing us to think of employees more as volunteers," says Sibree. "We have people here for a period of time, and we've got to do everything we can for those employees, and hopefully they'll stay longer. But they'll only stay if we meet their aspirations."
For millennials, and indeed all employees who are immersed in a digital world, the onus is on employers to demonstrate why they are better than the competition.
"What kids today can do is really clearly identify where they want to go, thanks to Twitter, Glassdoor, LinkedIn, and so on. They can check out what companies are hot or cool. They know where they'll learn the most and they'll know what it is about some of these companies that may align with their own personal values. If the opportunities are there, they'll take them," Sibree says.
Generational differences also need to be factored into other elements of the EVP, such as the benefits on offer.
"We now have four generations in the workplace, and each of those generations has a different need," Sibree says. "Flexible plans are critical. For example, some will have a greater aspiration to grow their pension plans, so perhaps we could provide opportunities for them to top that up. Whereas the millennials have no interest in that right now."
Sibree adds that Oracle is also building targeted programs for wellbeing and work-life integration. The goal, she adds, is to become "irresistible" to current and future employees.
To achieve this, Oracle undertakes regular insight or pulse surveys to get the lay of the land. Sibree explains: "We're asking employees about how they're feeling about their job, whether they have all the tools they need to do that job, and whether they are getting the support they need to grow themselves into their next job. We also want to know how they are relating to their manager and whether their manager is helping with aspirations."
As millennials move into management roles, these aspirations will change again. According to a further study by
Deloitte
, 63% of millennials say their 'leadership skills are not being fully developed' and in some markets like Malaysia, Singapore and Thailand this escalates to 70%. When asked to rate the skills and attributes on which businesses place the most value – and are prepared to pay the highest salaries – millennials pointed to 'leadership' as being the most prized.
Sibree says that for Oracle and similar organisations, it's critical to support these employees with leadership development opportunities that resonate with them. For example, emergent leaders will often feel compelled to solve a problem presented through a project and then retreat to being part of the team once the problem is solved. They enjoy a challenge and are generally unafraid to stretch themselves out of their comfort zone – especially when they can see a project has tangible impact. Millennials also typically prefer leaders who are inclusive, or can act as a mentor or coach.
Formal learning remains important to this demographic. However, this will come down to not so much traditional classroom learning – although this remains useful – but also blended learning encompassing classroom, digital and, most important, practical components.
Sibree suggests that "hands on" practical learning experiences are worth their weight in gold for millennials. Importantly, she adds, it's not necessarily just moving up corporate ladder but also sideways and diagonally across a corporate lattice.
"What we're preaching more commonly today at Oracle is not that traditional hierarchical ladder. It's the breadth of experience and the lateral moves that are very important to building experience and skills. Give millennials the right tools and create the right environment with the right opportunities where they can learn new skills, and they will fly," she says.