One of Singapore's top politicians said companies must ensure their workers remain relevant by regularly honing their world-class skills.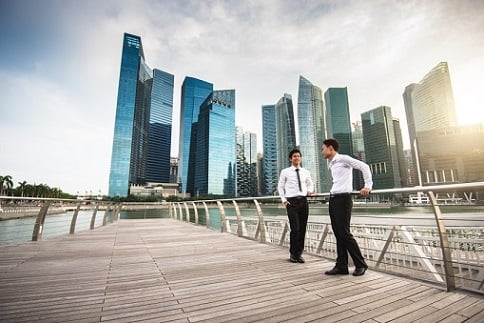 Fintech firms must ensure their workers remain relevant by honing their world-class skills – that's the message from one Singapore politician, who says the sector must brace itself for rapid change.
Ong Ye Kung
–
Monetary Authority of Singapore
board member and Minister for Education (Higher Education and Skills) – said this as he launched the Industry Transformation Map of the sector.
Ong said the road map seeks to achieve a 4.3 per cent growth in industry GDP every year over the medium term, nearly twice as fast as the overall economy. More than half of the growth will be driven by productivity.
The road map also envisions 3,000 jobs in the financial services sector in the next three years, and 1,000 fintech jobs every year up to 2020.
According to Ong the response to digitalisation, automation and the evolution of job roles is not poaching. "We simply have to expand and deepen the talent pool."
"Existing professionals must be equipped with new skills and competencies," according to the plan.
The labour movement is also working with MAS and financial institutions to strengthen HR practices through an industry code on hiring and deployment, said NTUC assistant secretary general Patrick Tay.
Tay, who is also Member of Parliament for West Coast GRC, said he had brought up the issue of 'triple weak' companies in - those that do not meet the minimum criteria in terms of having and maintaining a Singaporean core in their staff make-up - Parliament recently.
MAS will also be working with the sector to help professionals reskill and move into new jobs through professional conversion programmes.
"For professionals who have honed their craft over many years, a large part of what they already know can be reapplied within the financial services sector or in adjacent sectors," Ong said.
In the consumer banking sector, for example, some firms are already seeing and adapting to changes.
In OCBC, for example, front-line staff used to deal more with more mechanical responses to the customers' enquiries, said Group CEO, Samuel Tsien.
"Now we really have to go deeper into understanding what customers' needs are and fulfil those needs."
"As we see [some] roles becoming more diminished, we will always provide additional skills to them so they can be trained to move on to a new role," he said.
Related stories:
Singaporean government praises innovative employers
CFE report recommends modular courses to reskill workers