A quarter of Singapore CIOs say the effort put into EQ during the hiring process is inadequate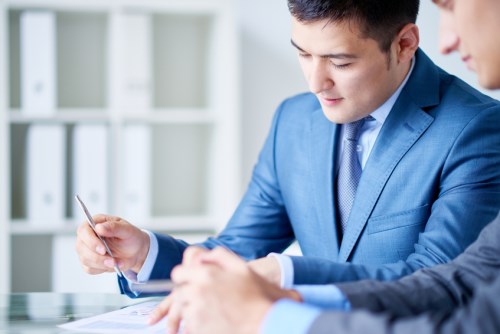 While there is widespread belief among Singapore CIOs that it is important for their IT staff to recognise and react to other people's and their own emotions, one in four believes that the effort put on EQ in the hiring process is inadequate, a survey found.
"As the technology sector and machine learning continue to accelerate and impact the workplace, it's now more important than ever for IT professionals to demonstrate high emotional intelligence," said Matthieu Imbert-Bouchard, Managing Director of Robert Half Singapore.
According to the Harvard Business Review, there is need to develop new soft skills to differentiate humans from artificial intelligence.
The study, commissioned by HR consultancy Robert Half, surveyed 75 CIOs in Singapore in July 2017.
The perception of relatively low effort to assess a candidate's emotional preparedness for the tech job highlights the need for Singaporeans to optimise their recruitment process so they can hire workers with a balance of soft and technical skills.
"IT employees who demonstrate high levels of emotional intelligence are able to effectively communicate with their co-workers, and are generally better at managing stress and making difficult decisions under pressure," said Imbert-Bouchard.
"This generates confidence throughout the IT department, which can make the difference between success or failure in times of crisis and uncertainty for any business."
According to the research, the greatest benefits of having employees with high emotional intelligence are improved leadership (59%), better project management (55%), better collaboration (48%) and increased motivation/morale (40%).
According to Robert Half, here are some interview questions that would allow employers to see whether the candidate has EQ aside from the requisite technical skills:
If you've previously reported to multiple managers at the same time, how did you get to know each person's preferences and juggle conflicting priorities?
Tell me about a challenging workplace situation you were involved in, either with your peers or someone else in the company. How did you manage that challenge, and were you able to resolve it?
What would a previous boss say is the area that you need to work on most? Have you taken steps to improve in this area, and if so, what have you tried to change?
Tell me about a day when everything went wrong and how did you handle it? And in hindsight, how would you have handled it differently?
If business priorities change, describe how you would help your team understand and carry out the shifted goals.
Traits such as self-awareness, self-regulation, empathy, and social skills, are as important as technical skills.
Related stories:
How can you tell if an employee has high potential?
Transforming your line managers from doers to leaders