An influential HR leader reveals why multinational companies need to say RIP to the ATS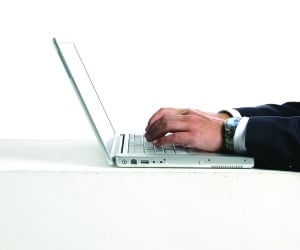 Approximately 60% of global employers utilise some form of an applicant tracking system, yet experts worldwide agree that the strategic value of ATS is debatable at best.
Although the ATS was originally designed to simplify the hiring process and improve talent acquisition through better search and analytic functions, several issues have arisen from the technological solution. These include:
An unfriendly user interface. Many candidates experience frustration entering information that should have been auto-populated, or struggle to list two previous positions under the same employer.
Most applicant tracking systems fail to accept data that falls outside of U.S. cultural norms, such as a GPA that isn't on a 4.0 scale or a postal code that isn't a five-digit U.S. zip code.
No matter how spectacular the applicant, if certain key terms are omitted from a CV, that resume may never be viewed by a human. "If your HR staff who do the ATS specs for your jobs don't get it right, you spend a very good chance of bypassing high-potential talent who have the wrong keywords," said Gary Taylor, Master HR practitioner with the South African Board for People Practice and vice president of the Institute of People Management.
In addition, because of the significant time and energy required by applicant tracking systems, many passive candidates forego the application process altogether.
Although a complete departure from ATS is unlikely, there are ways that HR can supplement the software tool in order to acquire top talent. This includes effective candidate relationship building, employee-centered data analytics, and employer branding that appeals to the next generation of workers.
"It is still the employer's need for screening, database searches, analytics, and even CRM campaigns that drives developments, ahead of the applicant experience," said Taylor.