Would having access to your employees' personal data like their social media profiles help with things like engagement and motivation, or would it just be snooping?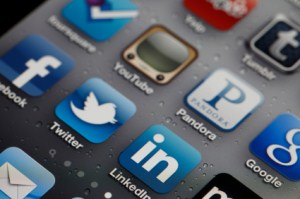 Nearly a third of workers would be happy for their employer to have access to their personal data, like their social media profiles, according to a new study.

Advertisers already use data profiling and employers could jump on the bandwagon, using the information to find out what motivates their staff and understand what makes them change jobs, according to PwC's report, The future of work: A journey to 2020.

The research showed that younger people were more willing to share their personal data with employers and predicted that data monitoring was likely to rise during the next decade.

PwC partner and HR transformation specialist Debbie Francis said that by 2020, Generation Y employees will form half of the global workforce, bringing with them their attitudes to technology and personal data.

"Granting data access to employers will give them the ability to better anticipate and measure performance and employee retention, and could extend to the monitoring of employees' health to reduce sick leave.

"Employers will need to build trust with employees that hand over this data and develop measurable benefits to ensure that the price of handing over their data to them is worth paying."

Francis said that digital transformation had already disrupted the "nine to five office environment", with staff being contactable around the clock.

The research revealed that 59% of people were prepared to be available at any time and contactable via technology in return for secure employment.

However, not everyone sees data profiling as an advantage.

Cary Cooper, distinguished professor of organisational psychology and health at Lancaster University, told The Guardian that it was naïve for people to think that if they traded their privacy rights by providing things like access to their social media, an employer could guarantee job security.

"I can't see, if an employer had access to an employee's social media, how this could possibly lead to greater employee motivation or wellbeing. This seems a plain case of trying to find out what employees are doing and thinking – clearly an intrusion into their private life. I see no HR justification for it whatsoever."

What do you think of data profiling? Is it a workplace advantage, or just snooping?