Video interviewing is becoming the norm when sourcing talent abroad or even in a different city. Eric Wong, head of talent acquisition and development (APAC) at Polycom, shares his top tips for successful video interviews.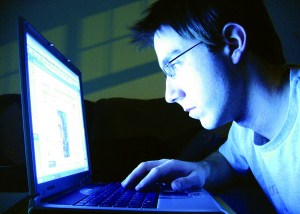 HR professionals know better than most that we are seeing significant changes in the way we work, largely due to the rapid growth of technology. Workplaces are continually evolving as the benefits of technology continue to be realised.
But what impact have these changes had on the candidate interview process? The answer is plenty. Technologies like video conferencing have quite literally liberated the HR interview process.
With the ability to connect securely in high definition, share content, and record the meeting, video delivers greater flexibility, allowing HR managers to interview who they want, from where they want and from any device.
While there is plenty of guidance around for traditional face-to-face job interview techniques, what happens when video is added to the mix? Here are my top tips for those of you wanting to brush up on your video interviewing techniques.
Set the agenda
– Keeping a tight rein on timing during an interview is essential, particularly when interviewing candidates who are new to video. It is advisable to set the agenda upfront to ensure the interviewer can cover as much as possible in the allocated time. If the candidate needs to install a plug-in prior to first use, please let them know and ask them to log-in five minutes early.
Introductions (self and panel
) – When you are meeting someone over video for the first time, and having to rely on what you see on screen to judge body language, it is important that you make the right first impressions. Treat an introduction over video like you would in a traditional meeting where you are in the same room. Nothing beats a good concise introduction of who you are and what you do in the organisation. If you are the first interviewer, make sure that the candidate has a brief idea of who else they will be meeting, ensuring they can plan and allocate the right questions to the right interviewer.
Presentation content
– Using presentations enhances the richness of discussion over video. This is especially useful for candidates to illustrate and show content visually rather than just trying to articulate verbally. It helps you see their presentation style and how they articulate an idea. Most video conference room solutions allow meeting participants to easily share content.
Interview recording
- Recording an interview can save time when making a final decision on candidates. Memories can get sketchy after interviewing numerous candidates and if a discussion is particularly engaging, notes can be overlooked. The ability to revisit recorded interviews to validate assessments can save you time and avoid making candidates go through an extra interview. Remember – do tell the interviewee upfront that you wish to record the session.
Interviewing from anywhere
- Having the flexibility to conduct an interview from home improves efficiency with interview scheduling, speeding up time to hire and contributing to improving company productivity. Make sure that you have a reliable internet connection, remember to check your tablet or laptop power supply and find a professional location from which to conduct the interview eg home office.
Video etiquette -
As much as we are assessing the candidate, we mustn't forget that we need to create the right professional impression. Always check your background and lighting (especially if you are conducting the interview via video from your home office) to make sure it is appropriate. Although you may be joining the meeting from home, your candidate is most likely all dressed up. It is only polite to be attired as you would be in person.
Eric Wong is head of talent acquisition and development (APAC) at Polycom. He also sits on the advisory board of the Management Development Institute of Singapore.