A new survey shows how a bad "candidate experience" can backfire on firms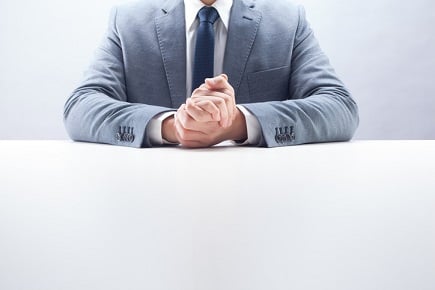 Did you not get back to a candidate even when you assured them they would hear from you? Were you rude to somebody you interviewed?
A recent survey among professionals in the Asia -Pacific region showed 86% of candidates treated poorly during the interview process are unlikely to accept a future job offer or continue being a customer of the company.
The study was conducted by Futurestep, a division of Korn Ferry.
"By failing to employ an effective and informative environment during the hiring process, businesses face alienating top candidates, but potentially loyal customers too," said Sue Campbell, Managing Director of Asia, Futurestep.
"This means wasted money, time, and potential loss of revenue too through customer loss."
Fifty-one percent are actually inclined to tell friends and family to stop being a customer of the company that treated them poorly, and 27% would even consider taking to social media to share their bad experience.
Regardless of the result of the application, candidates expect to hear back from the companies, and 44% said not getting word from the recruiter or hiring manager aggravated them the most. Another 32% cited rudeness as another reason.
"There is absolutely no excuse for recruiters and hiring managers to not respond to candidates, even if that communication is electronic," said Campbell.
"New technology and AI tools are automating many of the traditionally manual recruiting tasks, freeing up time for recruiters to provide stronger candidate care and strategic counsel to their clients."
According to the survey, respondents often look for guidance and support from recruiters and hiring managers during the recruitment process.
30% of respondents do not believe recruiters give them the tools and tips they need to land a job;
93% admit to researching online to gather feedback on working for the company;
33% appreciate video or case studies from a range of employees on company culture and what it is like to work at a company.
"A key tactic to help win candidates over is through adopting an employer branding strategy, which can be brought to life using a company's digital platforms," the company said.
"The need to stand out as employer is bigger than ever and the impact of how employers communicate and sell themselves to candidates cannot be underestimated," said Neil Griffiths, leads Employer Branding solutions embedded within RPO partnerships at Futurestep.
"A brand that can communicate its purpose and culture – and how each individual fits into those – will ultimately come across as a far more attractive employer."
Related stories:
Seven tips to improve your hiring process
Emotional intelligence lacking from IT