Director of Employee and Leadership Learning, Lisa Bull sheds light on the industry and shares what's going on behind the scenes at Ceridian.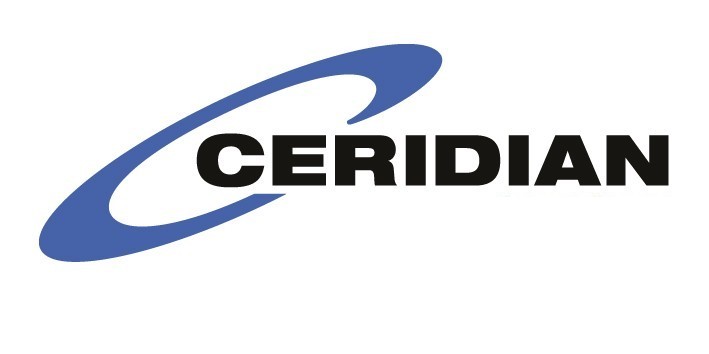 As a leader in human capital management, Ceridian provides expert HR solutions to clients all over the world – from payroll, workforce management and tax compliance to benefits, employee assistance and wellness programs – the company covers it all.
So, we asked Ceridian's Director of Employee and Leadership Learning to shed a little light on the industry. Here, Lisa Bull tells all:
Q. What's going on in Ceridian's HR department at the moment - have you recently introduced anything new or are there any projects in the pipe line?
A. We have a lot going on! In fact, our HR Leadership Team just met to map out all of the incredible initiatives we have before us in 2015. One of the most exciting projects currently underway is the implementation and launch of our product Dayforce Human Capital Management (HCM) internally. We're thrilled to share with our employees this innovative and user-friendly application.
In 2015, we have a big focus on Career Development. We'll be re-launching our internal and external Career sites and introducing a new Mentorship Program across our organization.
Q. Is there anything unique that Ceridian implements in order to improve productivity or working environment?
A. Ceridian takes the issues of employee productivity and engagement very seriously and has conducted organization-wide surveys for many years. We then take the results of these surveys – the feedback that our employees provide – and use this information to build our initiatives each year. In the past several years, we have focused on areas such as leadership development, where we have created a 'Manager Essentials' training program which is offered to all people managers. We also continue to review the technology that our employees use. In the past year, we have implemented a new, easy-to-use internal messaging service and a single CRM tool.
Q. What would you say the biggest challenge facing HR is?
A. In general, I would say that the biggest challenge facing HR teams is the recruiting and retention of key talent. As the make-up of the talent pool changes, HR teams must come up with new and innovative strategies for reaching potential employees (eg. Social media) and then must create meaningful incentives (and not just financial incentives) to retain these employees.
How, if at all, do you think that will change as we move into the New Year?
For us, we will continue to explore innovative strategies for recruitment and strengthen our employer brand in the marketplace. We will also be revamping our on-boarding experience to better reflect the needs of our new employees.
Q. What would you say is the most important role HR takes on?
A. I would say that finding the right "fit" between employee and position, and then continuing to support that employee in their role so that their talent can be fully unleashed! This not only supports the employee but ensures that our business has the right person, in the right role, delivering exceptional work.
Q. What would you say is the most rewarding aspect of being in HR?
A. Having the opportunity to work with all parts of our organization is the most rewarding part of my role in HR. I am constantly amazed by the caring and commitment that our employees bring to work every day. Not only do they care about doing an excellent job in their roles, but they care deeply about their co-workers and the communities in which they work. I know that everyone says this, but our people really are the best!
Lisa Bull
Lisa Bull is Director of Employee and Leadership Learning at Ceridian – a leading Human Capital Management organization. As an experienced corporate training specialist Lisa has delivered training to hundreds of clients across Canada and has designed and developed customized training programs for a wide variety of corporate, government and not-for-profit organizations. Lisa currently leads Ceridian's North American Employee and Leadership Learning Team and oversees all Leadership Training Programs and the Talent Excellence Program. In addition to the development and design of these Programs, Lisa shares responsibility for Ceridian's On-Boarding Program and mentorship initiatives. As a manager, Lisa has worked in broadcast communications, organizational safety and Employee Assistance Programs. Lisa has a Diploma in Broadcast Communications, a Bachelor of Arts degree and a Master of Education in Educational Psychology.
More like this:
Five minutes with Robin Schooling
Five minutes with Ashley Goldsmith
Five minutes with Debby Carreau