Fuji Xerox, aided by cloud technology from Oracle, has transformed how HR services are delivered to employees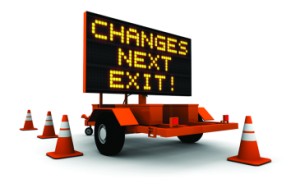 Fuji Xerox, aided by cloud technology from Oracle, has transformed how HR services are delivered to employees
While change may be the new norm in the business world, it doesn't necessarily mean it is being handled effectively. Research from
Towers Watson
has found that only 25% of change management initiatives are successful over the long term. In the study, employers felt that 55% of change management initiatives met initial objectives, but only 25% felt gains were sustainable over time.
Whatever the change may be, HR professionals should learn from how other companies have handled challenging transformation projects.
One successful change leader is Fuji Xerox, a company that has prioritised the task of overhauling its systems and processes, underpinned by smarter technology and a more effective operating model. While the change initiative is ongoing, the desired end result is the ability of the HR team to deliver higher value-adding services.
A transforming organisation
Recognising the need to update its own HR operations in order to help facilitate a widespread organisation-wide transformation, the HR team at Fuji Xerox Asia Pacific, headed by Akinori Katsuta, Senior General Manager, Human Resources, first ensured any HR transformation initiative was aligned to overall business strategies.
Fuji Xerox was evolving from a manufacturer of printing devices to a document solutions/services company – meaning new employee skillsets and a new organisational mindset were required.
"HR needed to support this transformation," says Katsuta, who adds that the overarching transformation was guided by a desire to become a more customer-centric corporate entity.
A decision was taken to change HR operations to a new operating model, with the HR team members moving into business partnering roles. HR centres of excellence have to be established.
"We needed to keep up with and respond to our customers, both in terms of the technology and services we provide, and also how our people respond to customer demands," Katsuta says.
Just as important was the desire to shift employees in the Asia Pacific region towards having a global mindset. "We wanted to introduce cross-country career progression and collaboration between our offices," says Katsuta. "We had to break out from a single-country based mindset to being more global in our outlook."
This aspect of the transformation meant the HR team had to review all people-related policies and procedures to ensure consistency across geographic borders.
In addition, Fuji Xerox required greater insight into the skills, competencies and aspirations of all employees, but especially high performers. The HR team also needed a more effective way to track candidates through their employment lifecycle, from hiring through to onboarding, and onto development and career planning. This was especially important given the push towards cross-border collaboration, increasing the size of the talent pool and more global mobility.
A dedicated HCM solution
A critical component of this organisational and HR transformation was the decision by Fuji Xerox to partner with Oracle. Without the right HR technology in place, none of the outlined challenges could be overcome, says Katsuta. With HR shifting to a business partner model, the company required a technology platform that could help relieve unnecessary transactional processes and administrative work from the HR team, thus allowing them to focus on strategic work.
'Transactional' activities in this context are those which revolve around onboarding people, handling leave and pay, and other standard HR processes. Value-adding activities, on the other hand, include anything that helps move HR up the strategic ladder – for example, by finding and onboarding the right talent, and then optimising the workforce to fuel business growth. At Fuji Xerox, for example, the salesforce talent is primarily those with solutions capabilities and skills to accelerate the business transformation.
Oracle's cloud-based Human Capital management (HCM) system has resulted in one uniform platform for all Asia Pacific Fuji Xerox operating companies. Not only does the platform provide the ability to streamline multi-country processes, its native social and mobile functionality helps deliver better service to the workforce – not to mention managers and executives, who can access data at any time, from any location. The HCM system also sets the foundation to build analytics in all areas of human capital management – a critical element in predictive modelling and decision-making. Of particular benefit to Fuji Xerox is the ability to efficiently manage employment, positions and jobs, including global assignments, in one platform. The HCM system also allows employees to 'self-manage' their personal information, absences, and career planning.
Fuji Xerox has also deployed a learning platform from Oracle, which helps to manage, deliver, and track training participation. Learners can find the training they need and take that learning in various delivery modes (in a classroom, in a virtual classroom, or e-learning). Managers can automate key business flows – from manpower requisition to training delivery; from performance appraisals to training assessments – and stay informed of their team's learning and development needs. Executives can measure the effectiveness of learning activities and ensure alignment with organisational objectives.
The future
As the Fuji Xerox HR team continues along the path towards its new operating model, Katsuta concedes that technology is just the baseline for the transformation. "I'd say it is not the end but a journey that begins with technology," he says.
His advice for other HR professionals embarking on significant change is to obtain management buy-in, align any HR strategy with the business strategy, and ensure the organisation's workforce is supported with appropriate change management tools, communication and training. Finally, Katsuta says that integrating all HR functions under one platform and keeping up with new technology, such as mobile or social, is critical to keeping up with market trend and changes, by adopting new workstyles.