Garcia began her career in HR quite by chance – but quickly took off at lightning speed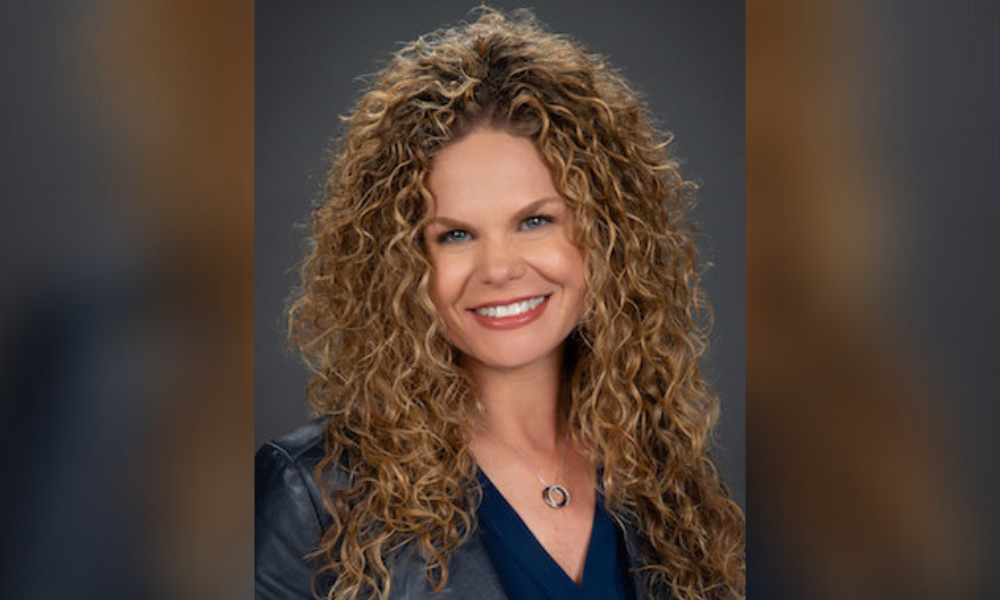 As the new chief human resources officer at 8x8, Stephanie Garcia knows a thing or two about HR in the fast-paced world of technology. Having worked for the likes of PayPal and Salesforce, the move to 8x8 was a natural leap. Speaking to HRD, Garcia revealed the lessons she'll be taking over from her Silicon Giant past to 8x8.
"First, and most importantly, I'll be carrying over a laser-focus on the customer and building an incredible customer experience - as with 8x8, a customer-first mindset was part of the DNA at both Salesforce and PayPal," she explained. "Additionally, as I dive into this new role, I believe a team that's truly integrated and working together closely not only enjoys their time but delivers exceptional customer service and product advancements. Regardless of role or function, we're all part of 8x8 and working together towards our collective goals."
Read more: What constitutes harassment in the virtual workplace?
Garcia began her career in HR quite by chance – readily admitting that, at first, she was unsure of what she actually wanted to do – before she began down a customer support route.
"In the first six or so years, my career ended up being very focused on customer support roles, including customer relationship management," she told HRD. "In one of these roles, leading customer relations at Oracle, I ended up spending a majority of my time coaching my team in providing improved customer experiences. As a result, I realized that the aspects I enjoyed about these roles specifically correlated to the role and function of HR. From there, I made the very intentional decision to pivot my career to be HR-focused.
"Continuously learning and growing as an individual and professional has always been a primary tenet for me. So, when I made the decision to pursue a career in HR, this mindset played out in several different ways. The first is more obvious - I went back to school and worked towards a master's degree in HR. Secondly, and perhaps not as obvious, was my decision to develop myself as an HR professional with a great breadth and depth of experience and knowledge in the field. To accomplish this, I've been very intentional about every career move I've made so as to give myself the opportunity to take on different functional roles within HR and to work within a wide array of industries. Stepping into my role as CHRO at 8x8, I bring with me this experience and knowledge to effectively do my job and lead our employees. I want to be the best I can be for my team and company, and I feel confident that my experience now allows me to be that."
HR in Silicon Valley moves differently. The success of these high-tech organizations demands constant innovation, creativity and high-stakes risks. Take Netflix, for example. They made headlines in 2014 for 'reinventing HR' – releasing a dossier by Sheryl Sandberg that was eventually dubbed 'the most important document to come out of Silicon Valley'. The five tenants of this new model were found to be;
Hire, reward, and tolerate only fully formed adults
Tell the truth about performance
Managers own the job of creating great teams
Leaders own the job of creating the company culture
Good talent managers think like businesspeople and innovators first, and like HR people last
Speaking to HRD, Bharath Jayaraman, Netflix's HR director, revealed how this novel approach upended the way tech giants see and approach HR.
"The likes of Amazon and Google and Facebook, while they each have very unique cultures, the way they think about people mechanisms like performance, feedback and promotions is quite similar," he explained. "Netflix, I found, is vastly different. The company has truly grown in an organic fashion. They do what makes sense at the time - before flexing and evolving processes to meet changing needs. It's very much the mentality of 'if it doesn't work, let's fix it'."
Read more: Can HR legally demote an employee?
The world of technology is ever evolving, meaning HR leaders in this space need to possess a unique skill set. Adaptability, innovation, ability to manage lots of different projects at the same time – it's all in a day's work for Garcia. Looking ahead to 2022, Garcia is excited about her new role at 8x8 – in particular working with a new and dynamic HR team – one that's embracing the changes this year has to offer.
"Given the immense change and fluctuation common within technology, the tech world is unique in that it tends to move very, very quickly," she told HRD. "There's a level of adaptability and agility that tech companies, and its employees, need in order to be able to successfully pivot within these continuous changes. I look forward to being surrounded by such an intelligent and talented group of individuals - it was one of the main reasons I decided to join 8x8 and will provide immense growth opportunities. It's a privilege to be able to work with such a phenomenal team and I am entering this new year and new role with an immense sense of purpose and excitement."