HR leaders around the world reveal the merging trends to watch out for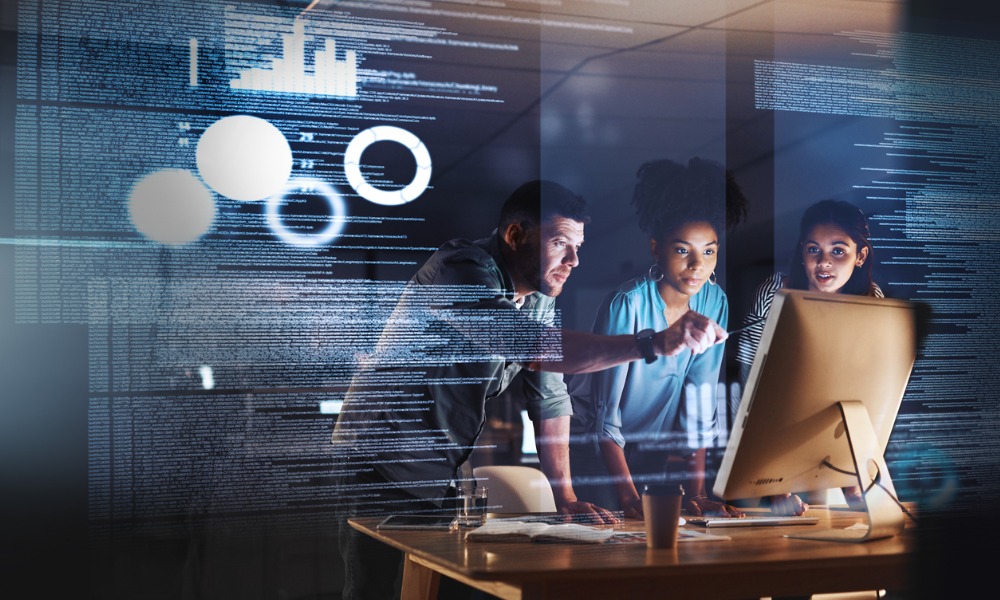 HR technology seems to have been around for quite some time, riddled with the likes of emerging technologies. There are many milestones in the evolution of HR tech, but many HR experts consider 2012 as the mark of a generational shift in technology and a new league of application in the HR tech industry. This is mainly attributed to the introduction of SMAC (social, mobile, analytics, and cloud), according to HR Technologist.
In this new decade, new (and not-so-new) tech trends are about to disrupt the HR sector like never before. HR and people experts around the world revealed some of the trends to watch for:
1. Going beyond functionality to add value to employees
The right HR tech doesn't just automate tasks for employees but also enables them to contribute fully and maximize their potential as unique individuals. Approaches should move toward liberating and empowering people – and HR technology should support this change. The HR sector can also expect to see a shift toward managing teams, groups, and networks – rather than just individuals. HR systems, therefore, should focus much more on a group's value, according to Jon Ingham, author of "The Social Organization" book.
2. Organizational guidance systems
The time has come to create an organization guidance system that business and HR leaders can use to provide course-correcting and enable more effective organizations. It moves beyond scorecards, dashboards, and predictive analytics into an integrated guidance system that enables more effective organizations and business decision-making.
Existing data collection overwhelms business leaders who struggle to sort out which ideas to use. An organizational guidance system, however, articulates desired business, customer, and investor outcomes and then offers guidance to attain them, said Dave Ulrich, Rensis Likert professor at the Ross School of Business, University of Michigan.
3. AI-filled recruitment market
Recruitment is now the biggest AI market in HR, with AI-based sourcing, assessment, screening, interviewing, and candidate experience management now available. Like the rest of HR, recruiting teams have to be systems integrators.
Also, many recruitment vendors are drifting into internal talent mobility, career management, and other adjacent areas. It's because the recruitment market is crowded, and many of these vendors have useful HR technology for internal mobility. Thanks to the ever-tightening labor force, this internal recruitment market is now bigger than ever, according to analyst Josh Bersin.
4. Health and well-being market explosion
The $48-billion corporate well-being market is perhaps the most fragmented and explosive of all. Tools for mental and emotional health, stress reduction, physical fitness, diet, and financial well-being are everywhere.
Most big healthcare providers are injecting money into new AI-based automated tools, and these can be mixed and matched to fit any workforce in the world. Well-being platforms can bring these apps together and create real behavior change for your workforce. Thus, HR and people teams should understand what's available, as these are critical issues for employment and company brands, said Bersin.
5. Remote or virtual workspace technologies
Despite the increasing popularity of flexible working, there's still plenty of room for the sector to grow. There are already several solutions to address the challenges that remote workforces present for organizations – from collaborative workspaces to virtual office spaces. However, the sector is still in its infancy, and we're still to see a race for businesses to develop solutions to a growing contingent of remote workers, according to Emily Fritz, employer brand specialist at Exaqueo.
6. Addressing notification and device fatigue
The average person checks their phone every 12 minutes and receives about 64 phone notifications a day. With screen-time under scrutiny for its negative effect on our health, we will see more technologies adjust to address the health and wellness concerns centered on device fatigue.
This increasing level of awareness will also extend to notifications. Pointing to Instagram's decision to remove likes from people's posts, Fritz said that technology would follow suit by becoming more economical with the number and type of notifications they show.
7. Career coaching technology
As the development of workplace technology continues to gather pace, organizations will need to provide a higher level of coaching technology to employees.
Up until now, employees are expected to seek these resources on their own and spend their money outside the company. However, the mindset is shifting thanks to millennials, according to J.T. O'Donnell, CEO of Work It Daily.
8. Increased usage of people analytics for actionable insights
The continued use of people analytics remains a top HR technology trend. HR and people leaders will need to advance the use and maturity of analytics even further, such as by running experiments and making an impact on business strategies and bottom-line growth.
HR leaders should develop how to ask questions and run experiments across the organization before deciding on a certain course of action – becoming evidence-based instead of instinct-based – said Gautam Ghosh, HR influencer, speaker, and writer.
Meanwhile, Sage People's "The changing face of HR" research report revealed that only 42% of organizations are currently using data to drive HR decision-making, which means that there's still a lot more to do.
9. Increased employee experience-driven initiatives
The focus on employee experience intensifies and doesn't seem to show any signs of slowing down. It was raised by many experts, including people analytics leader Soumyasanto Sen, who said that the demand has already started on the consumerization front of HR customers.
For instance, AI will continually be used to build better employee experience. While AI is taking over, employers finally realize that they must put people first. Pool tables and open-concept seating is not where to put employee experience; getting feedback from the people you're trying to show appreciation to might help, according to Jazmine Wilkes, HR generalist at SEA Wire and Cable.
10. HR and people teams as tech and process tsars
Digital tools can, by reviewing the current ways of working, likely force a review of unproductive and wasteful internal processes, according to Perry Timms, founder of People and Transformational HR. As a result, HR and people teams are ideally placed to introduce leaner, more agile and responsive processes that are in tune with what people and the organization need – as process tsars in organizations.